Senior Parking Controversy
The 2018-2019 school year at Point Pleasant Boro High School started off with a new plan for senior parking. The high school administration has decided to take a new route and change the lot from a raffle to a first-come, first-served system.
For a low price of $5, students receive a decal that permits access to the senior parking lot. However, students are not always guaranteed a spot. Some seniors were not happy about the new change.
"
I wanted to do it last year. I even asked other students how they felt about it."
— Mr. Karcich
The new system gives all students an equal opportunity to have a spot, rather than selecting a set amount of students from a raffle. The administration believes that an open lot is the most logical way to organize student parking. Mr. Karcich explained in a brief interview, "I wanted to do it last year. I even asked other students about how they felt about it."
With the raffle system, there were many problems that had to get administration involved, such as drivers stealing spots designated for other students. With the first-come, first-served in effect, problems like spot-stealing will become less administrative. Mr. Karcich also explained that while some local high schools offer seniors a designated spot for purchase, it is at a significantly higher cost.
The new system is meant to be the most ideal and effective way for the seniors to have the privilege to park their cars. It is understandable for students to be upset or frustrated with the elimination of the raffle, but the administration has only good intentions for the students of PPBHS. The newly implemented first-come, first-served parking will not only benefit the Class of 2019, but many seniors to come.  
View Comments (1)
About the Contributor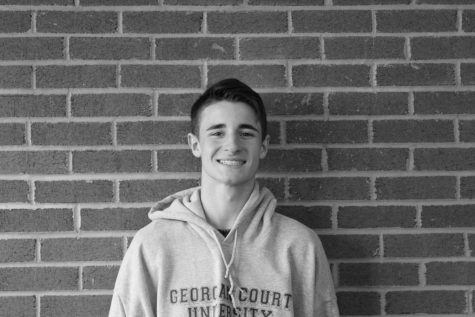 Anthony DS., Arts & Culture Editor
I joined Journalism because I always liked writing so I wanted to take a class dedicated to that. Next year, I plan to go to college for dance and get...