Show Choir ends on a High Note
Hang on for a minute...we're trying to find some more stories you might like.
Two weeks ago the Point Pleasant Boro Show Choir ended their season with their show called "Stage Wars."  The performance was on Friday, January 4th at 7:30 in the Loren Donley Center for Performing Arts and it was a fun production that displayed a battle between Rock & Roll music and Broadway show tunes. The entire show was made up of 38 songs, all of which kept the audience singing along and dancing in their seats. The show choir has been working on "Stage Wars" since the beginning of the school year and it came out overall very well. After the show, senior show choir president and choreographer, Emily Mickel, commented that "after many months of practicing and rehearsing as a group, our hard work finally paid off."
"
After many months of practicing and rehearsing as a group, our hard work finally paid off!"
— Emily Mickel
The 2018-2019 show choir season was very successful. When the show choir was not preparing for their show, they went on many trips to several retirement homes to perform for the elderly, they put on a show for many local organizations and meetings like the Point Pleasant Board of Education, and they spread cheer when they went Christmas caroling in December. The show choir also sang at the PPBHS mixed choir winter concert this year as well as putting on their winter Cabaret which took place on Friday, January 11th to raise money for their next year show and trips. At the Cabaret, people paid $5.00 to see their peers sing, act, dance, or play instruments.
Overall it is safe to say that the PPBHS show choir had a pretty successful season since they never fail to bring joy to everyone within earshot. The Point Boro community cannot wait to see what the show choir has in store for years to come!
About the Writer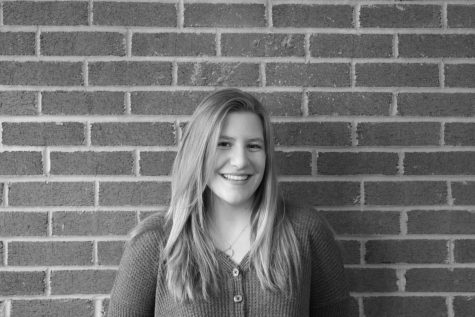 Megan W., Assistant Editor
I  joined Journalism because I love to write and I have always been interested in journalism in general.  After high school I plan on going to a four...