An EGGceptional Amount of Likes
Hang on for a minute...we're trying to find some more stories you might like.
On January 4, 2019, an Instagram account called "World_Record_Egg" posted a picture of a single brown egg in efforts to have it become the most liked picture in the history of Instagram.  In just eleven days, this egg had over 41.2 million likes and was growing by the second. People all over the world have liked this picture of an egg. The goal of the picture is to beat the previous world record holder for the post with most likes.
Kylie Jenner was the previous world record holder with the most liked Instagram post. It was a picture of her thumb and her newborn daughter holding it while she slept. Her post had over 18 million likes and is also growing, however not nearly as rapid as the photo of the egg.
Kylie's response to her record being broken was posted on Instagram January 13, 2019. Her response was captioned "Take that little egg," and shows a video of Kylie cracking an egg in the middle of the road. A pretty interesting response to the post that smashed her record for most liked Instagram post.
Every time you refresh the page, the egg's likes grow by thousands at a time. It's amazing how as a society, we are so focused on a picture of one lone egg which has brought us all to one post and in turn helped to break a world record. Nobody expected 2019 to start off like this, but it sure is an exciting way to ring in a new year. Let's see if there is potential for a new picture to beat the egg in the near future.
About the Writer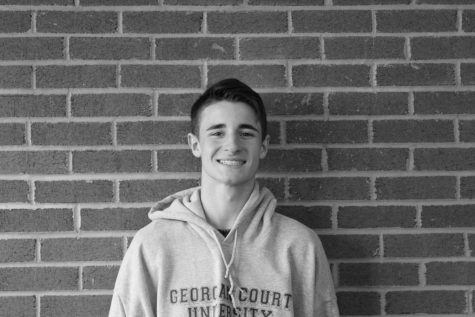 Anthony DS., Arts & Culture Editor
I joined Journalism because I always liked writing so I wanted to take a class dedicated to that. Next year, I plan to go to college for dance and get...