Where's the Government?
Hang on for a minute...we're trying to find some more stories you might like.
For the first time since October 2013, the U.S. Government is currently shut down. This is the longest shut down in U.S. history, lasting 25 days as of January 16th, 2019.
On December 22, 2018 the government officially shut down after President Donald J. Trump asked for $5 billion to build a border wall along the Mexico border. President Trump promised to build this wall in his presidential campaign back in 2016.
In a meeting with Congress, President Trump asked to add $5.2 billion to a bill titled Continuing Resolution (CR for short). The House of Republicans passed a bill with the funding for the wall in it, but the Senate refused to pass the House version. As of December 22nd, the Senate has not made a decision regarding the funding for the wall.
January 11th was the first day government employees did not get paid and families all across the country are struggling to feed their families and pay their bills as a result. In a recent story covered by ABC News, a family in which both parents work for the government, had to empty their savings account in order to care for their one year old daughter in the hospital. Born premature, the one year old had to stay at the hospital of 302 days. The family is still trying to make ends meet while providing for their daughter's needs during this tough time.
An article published by the New York Times recently reported that, "About 800,000 federal workers are going without pay — and a growing number of them, worrying about missing mortgage and credit card payments, are filing for unemployment benefits. Thousands more federal contractors are off the job and will most likely not be able to recoup their missed paychecks. Restaurants and shops near major federal offices, especially in Washington, have emptied out."
This shutdown has affected areas outside of Washington DC as well.  TSA workers have shut down multiple security checkpoints in airports due to lack of workers and the government being shut down.
There has been recent speculation that the President will declare a national emergency but as of now there has been no sign of the end of the shut down in the near future.
About the Writer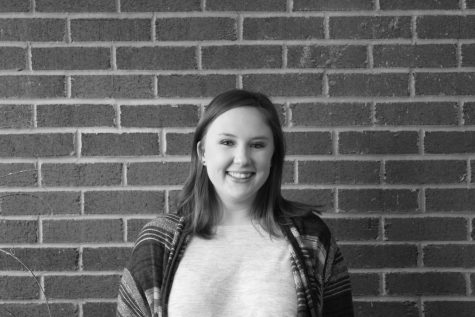 Emily B., Web Editor
My friend Anthony told me about the Journalism class and it really intrigued me so I joined!  I'm very happy that I made this decision. Next year, I...