Pizza of Point
Let's talk pizza.
Point Pleasant has approximately 11 pizzerias in town.  To thoroughly research this article and to keep an even playing field, we decided to visit just about every pizza place in Point.  We had one goal – to rate each establishment on the beloved pizza classic: the plain slice. Criteria for rating included service as well as the quality of the slice.  
We would also like to take a moment to give a special thank you to the following:  Point Pizza, Pat's Pizza, Spanos, Pizza Express, Monalyssa, and Vesuvio's. Each pizzeria was kind enough to provide us with two free slices so that we could review them for The Point Press.
Service
In our opinion, Point Pizza leads in this category. The owner was extremely nice and friendly from the moment we walked through the doors. A close second in this category was Pat's Pizza as they took the time to ask how we would like our pizza cooked. Both places seem to take very good care of their customers.
Pizza rated on a scale of 1-10 with 10 being the highest
Pat's Pizza- 8.7 best cheese in all the land
Point Pizza- 8.45 all around a great slice
Vesuvio's- 7.85 good crust as the perfect finisher
Pizza Stand- 7.5 best sauce
Spano's- 7.2 one of the best slices I've ever had from here
Monalyssa- 6.8 crispiest slice
Pizza Express- 6.5 close to the school
Rosie's- 6.2 different types of cheeses on it
Biggest surprise
Spano's. We went here almost every day for lunch sophomore year and because we went so many times, we inevitably got tired of eating there.  Because of overdoing it sophomore year, it's been awhile since we've been there so we had no idea what to expect. We were pleasantly surprised that it was the best slice that we ever got from there. We both looked at each other in awe because it was just that good of a slice!
Support our local pizza establishments and stop by any of these places for lunch and great slices of pizza.  Then let us know what you think!
About the Writers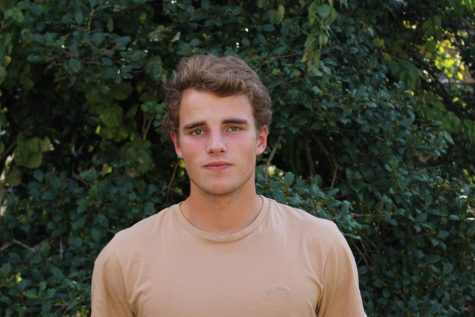 Sam Y., Sports Editor
Grade level

Senior

Sports, clubs, or other activities at PPBHS

Football, baseball

Hobbies outside of school

Hanging out with friends

Areas...
Dan M., Sports Editor
Grade level

Senior

Sports, clubs, or other activities at PPBHS

Football and Baseball

Hobbies outside of school

Hang out with friends and...