Do You Even Row?
Hang on for a minute...we're trying to find some more stories you might like.
After the recent nationwide college scandal concerning college administrators, exam proctors, coaches, and teachers accepting bribes from wealthy families to help their children cheat themselves into college, even more people are being faced charges. On March 25, the first bunch of defendants appeared in court in South Boston as additional college staff and coaches were charged with the same crimes.
The man who orchestrated the whole scam was William Rick Singer, the CEO of a college admissions prep company called The Key. Singer would take enormous bribes from wealthy families in exchange for getting their children into college by either having someone else take their SATs, having athletic trainers recruit them for their team, or writing false recommendations to colleges. Singer would disguise the bribe payments as charitable contributions to the Key Worldwide Foundation so he could get away with it, which of course wasn't enough to hide this colossal case of fraud.
One of the reasons why this scam had gained so much publicity is because two out of the dozens of families facing federal charges are famous actresses Lori Loughlin and Felicity Huffman, for trying to buy their children's way into the college that they wanted. Lori Loughlin's daughter, Olivia Jade, is actually a popular youtuber who apparently didn't even want to get into the University of Southern California at all. Allegedly Lori and her husband, Mossimo Giannulli, paid Singer over $500,000 to get both of their daughters recruited for the University of Southern California's crew team by pretending that they were talented members of their high school rowing team. The plan included their parents sending in photos of them on rowing machines as proof, then after they were accepted, they would claim that they had an injury and could no longer participate in the sport.
Once the public found out about this horrendous scandal people all over the nation were furious. College staff, undergraduate students, test administrators, parents and countless of other people are left to question what other dirty secrets and bribes have colleges been hiding from them. Not only was it morally wrong for these wealthy families to cheat their children into prestigious colleges, but it is because of these people that perfectly worthy, fair, talented, intelligent, and honest students were deprived of their spot in their number one college because they were shoved onto a waiting list.
About the Writer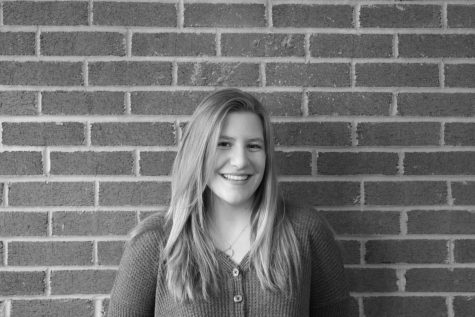 Megan W., Assistant Editor
I  joined Journalism because I love to write and I have always been interested in journalism in general.  After high school I plan on going to a four...