Shall We Dance?
Point Pleasant Borough High School is well known for having many successful sports programs and teams. However, there is one popular sport that has not been able to take effect in Point Boro schools: Dance.
"
It's all about interest and how many kids would be a part of it"
— Mr. Ferrone, Athletic Director
Many students are involved in performing arts programs outside of schools. Some students in recent years have shown interest in trying to implement a dance club, and eventually a school dance team. Students who love to dance, but may not show interest in joining the musicals or color guard, need a club or sport that can help them get more involved in school activities. The PPBHS Athletic Director, Mr. Ferrone, gave a few words regarding the start of a dance team, "It's all about interest and how many kids would be a part of it… it really comes from the Board of Education and Central Office and ultimately if there is enough money in the budget to create a new team." 
Many students who dance would potentially show interest in joining a dance club and eventually a team. As a team, there could be routines performed at assemblies, halftime shows at sporting events, and at entries at designated dance competitions. In fact, many schools across Monmouth and Ocean county have dance teams and programs in their high schools.
A dance team would be a great way to expand our school's athletic diversity. There are so many talented dancers in this town that want to be involved, but they may not know how. While joining color guard or participating in the musicals are options, there are dancers who may not have the desire to act or incorporate flag twirling and rifle spinning into dance. Some students just want to dance for the pure enjoyment of it. If we could eventually implement a dance team, it could be an awesome addition to an already amazing performing arts program.
About the Writer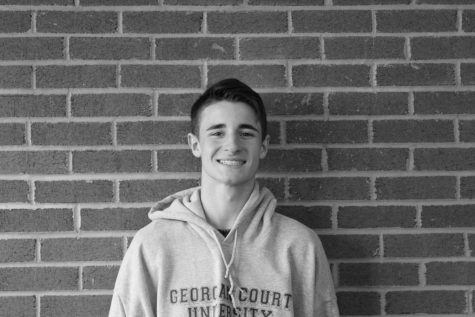 Anthony DS., Arts & Culture Editor
I joined Journalism because I always liked writing so I wanted to take a class dedicated to that. Next year, I plan to go to college for dance and get...