Recovering from the Christchurch Shooting
Hang on for a minute...we're trying to find some more stories you might like.
New Zealand is still reeling from a violent attack on two mosques in Christchurch. Two days after the shooting, the death toll had risen to 50, and 20 others were severely injured at Al Noor mosque and Linwood mosque. The first attack was planned to take place on the Muslim holiday, Eid ul Fitr, which marks the end of Ramadan. When lunch began, the shooter attacked the mosque and killed 42 people at Al Noor. The second shooting at Linwood killed 7, while another person would die later at the hospital, according to local police.
Currently, the shooter is in custody, as well as two others who are believed to be connected to the event.  Jacinda Ardern, the current Prime Minister of New Zealand, held a press conference later that day and said, "Clearly, what has happened here is an extraordinary and unprecedented act of violence. […] Racism exists, but it is not welcome here. An assault on the freedom of any one of us who practices their faith or religion is not welcome here. Violence and extremism in all its forms are not welcome here."
Arden also announced that Zealand will ban all semi-automatic weapons following the attack. New Zealand lawmakers are now working on creating stricter gun laws and instituting a buy-back program(meaning that the government is buying guns back from civilians so that there are fewer firearms in circulation).
New Zealand is not alone in passing instant gun reform after a mass shooting. In Australia, after the Port Arthur Massacre, lawmakers changed guns laws immediately which led to a significant decrease in gun-related deaths. In the 21 years since gun laws were tightened, Australia hasn/t had a single mass shooting.   More recently in the United States, some individual states created laws that increased gun control after the Parkland Shooting. However, no action has been taken on a national level.
After the shooting New Zealand stood in solidarity with the Muslim community, and many women (including the prime minister) donned headdresses to show their support. The whole nation seemed to grieve with the bereaved. Hundreds of people banded together to guard and protect the mosques during worship, while Arden organized a national remembrance service.
In light of yet another mass shooting, it is vital that we reflect on how we respond. We should not allow fear and prejudice to blind us. Like Jacinda Ardern and the people of New Zealand, we should stand in solidarity with the victims. Most importantly, we should take immediate action to prevent another tragedy like this from happening.
Recovering from such a violent and deadly attack is never easy, but by supporting one another we can help ease the burden.
About the Writer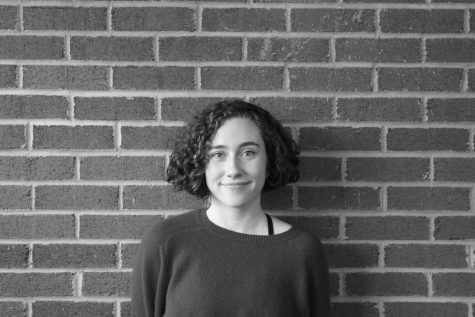 Carrinna M., Editor in Chief
I joined the class because I am passionate about journalism, so writing for our school's newspaper was the perfect opportunity to gain experience. After...