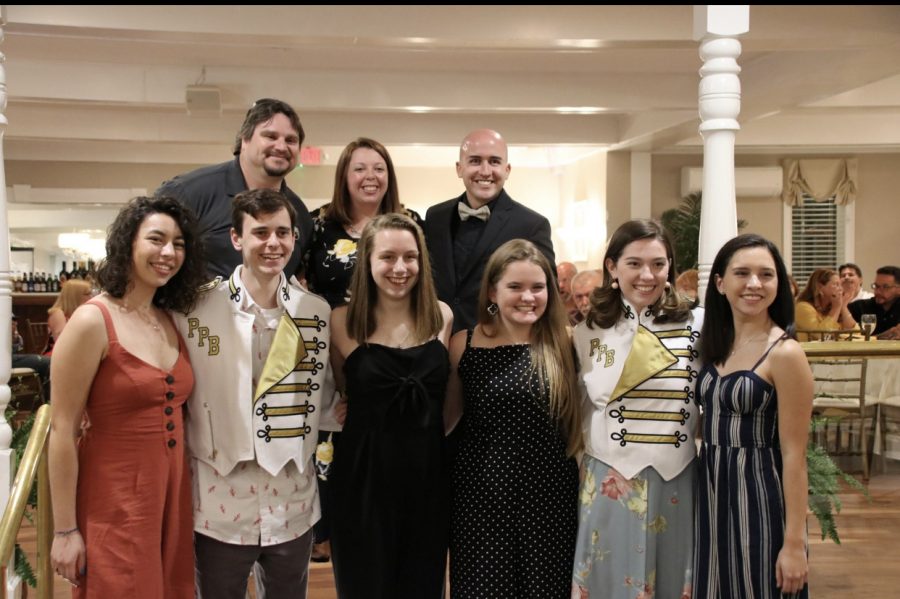 Colleen McCarthy
The Point Pleasant Boro High School concert band ended the year on a high note with the Spring Concert on Thursday, May 16th. After the concert the band now gets to look forward to the new marching band season ahead of them. The annual band banquet was held this year at the Spring Lake Manor on Wednesday, May 23rd. At the banquet there were many guests including of all of the band students, the staff, the band boosters, families of the band students, and members of the administration of Point Pleasant Boro High School including superintendent Mr. Smith. Even Mayor Sabosik and his wife made a speech as they do every year. At the banquet, the seniors received multiple awards and scholarships, and were recognized for their four years of dedication to the PPBHS Band. 
After dinner, when all of the awards were given out and all of the speeches were made, it was finally time for the students and families to hear what they have been waiting for the entire night – the next leadership and the competition marching band show for the upcoming 2019-2020 season. The 2019 drum majors are Nathan Hansen and Elizabeth Black. The color guard captains are Holly Farina, Kathryn Cook, Rachel Simoes, and Kathryn Doblovosky. The new show is called "Valley of The Kings", which includes musical selections from Elton John and Tim Rice's Broadway musical, Aida. The competition marching band show tells the story of the intense reign of a pharaoh in ancient Egypt. 
While the seniors will be dearly missed next year, overall, everyone is excited for what the new season will bring!