We Made It! Congratulations, Class of 2019!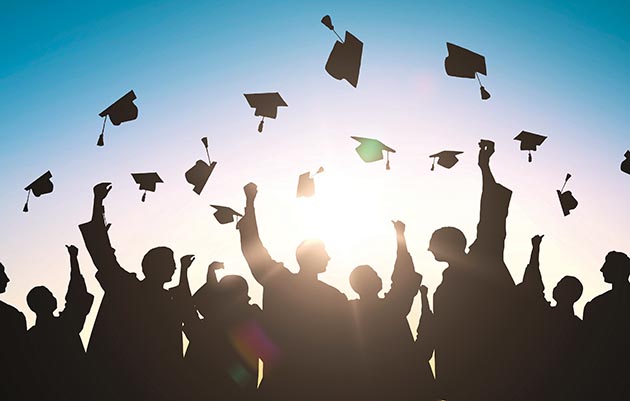 After four long years, the Class of 2019 is finally graduating! Here is a glimpse at some of the exciting post-graduation plans that our seniors have. We wish you the best of luck in all of your future endeavors!
Chloe Dalik: "Monmouth University majoring in special education"
Anthony Sadorski: "Attending Georgian Court University for dance education and performance training."
Shannon Moran: "Saint Joseph's University"
Paul Franceschini: "Playing baseball at NJCU while studying business. I'm going on vacation to the Thousand Islands the last week in June"
Sydney Kern: "I am attending the University of Delaware and plan on studying Health Sciences to later study Occupational Therapy"
Julia DeLong:"I am attending Fairfield University as a finance major."
Nicholas Oshel: "Attend NJIT for Electrical Engineering, and hopefully intern at the FAA's Fire Safety and Material Strength department."
Brielle Kimler: "Major in the Product Design program at Montclair State University"
Meghan Carroll: "Attending Salisbury University!"
Emily Brown: "I plan on attending Arcadia University and studying abroad while there."
Erin Guilfoyle: "Study secondary education and special education at East Stroudsburg University. I am also playing on their women's soccer team!"
Jessica Gaven: "Moravian College"
Anna Dowling: "Attending Loyola University Maryland"
Haley Furlong: "I plan on attended Chestnut Hill College while playing D2 softball for the next four years."
Vivian Reid: "Nova Southeastern University- Psychology & Behavioral Neuroscience Double Major with a Pre-Health & Global Studies Double Minor"
Carlie Zeidler: "Monmouth University then Law School"
Annalise Alberano : "Visiting California with Molly Moran"
Brianna Scala: "I'm going to TCNJ and majoring in biology next year!"
Caitlin Wilson: "Study business at Rider University"
Erin McLean: "I will attend ocean county college for 2 years and then go off to Kean University . I will go to college to be a elementary school teacher."
Carlie Vetrini: "I will be attending Stockton University and will study criminal justice. I also will be playing for Stockton's Women's soccer team!"
Riley sexton: "Rutgers University Business School"
Frank Nemeth: "Attending Ocean County College"
Mike Hulse: "Local 9 Union"
Sophia Bradach: "I would like to become an Environmental Engineer"
Patrick McCloskey: "University of Tampa"
Gianna Siciliano: "After graduation, I will be attending the Fashion Institute of Technology, majoring in Fashion Business Management. I will be attending Nationals for Fashion in California at the end of June and the beginning of July!"
Maeve McKeon: "Attend Saint Joseph's College and major in criminal justice"
Emily McDonald: "East Stroudsburg University–Nursing"
Luke Dragon: "Rutgers Honors Environmental Engineering"
Riley Larsen: "University of Virginia"
Gina McLean: "Going to major in Elementary Education. Maybe travel the world."
Ashley DeSantis: "After graduation I plan to attend the University of South Carolina to work towards a masters degree in speech pathology!!"
Jackson Tremblay: "I'll be attending Stevens Institute of Technology next year and will be studying computer science."
Devin Hart: "I will be attending Stanford University and studying bioengineering and or computer science."
Rylan Grabis: "I'm going to Purdue for their Professional Flight Program!"
Anna Dominguez: "Going to Albright College to study Psychology and Criminal Justice"
Keira McNamara: "After graduation I will be attending Seton Hall University and pursuing a degree in Business Administration."
Chris Romanchak: "Attending Florida Gulf Coast University majoring in Bioengineering."
Alex Oquendo: "Go to OCC for performing arts"
Alex Herrman: "I will be attending Rowan University as a mechanical engineering major."
Haley Gordon: "To get my BSN, work as a Nurse for a few years, go back to graduate school, and become a Nurse Practitioner!"
Isabella Baduini: "After graduation I will continue finishing my Associate's Degree at Ocean County College and transfer to Kean University to receive a Bachelor's Degree in Biology."
Emily Mickle: "I will be attending Marist College to major in Communications and minor in Theatre"
Mikayla Mount: "Pursuing a Master's Degree in Software Engineering at Stevens Institute of Technology"
About the Writer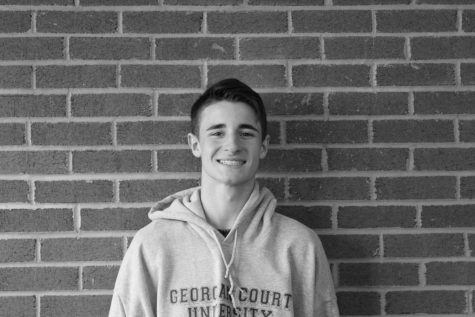 Anthony DS., Arts & Culture Editor
I joined Journalism because I always liked writing so I wanted to take a class dedicated to that. Next year, I plan to go to college for dance and get...