Wendy's Newly Released 'Biggie Bag' Review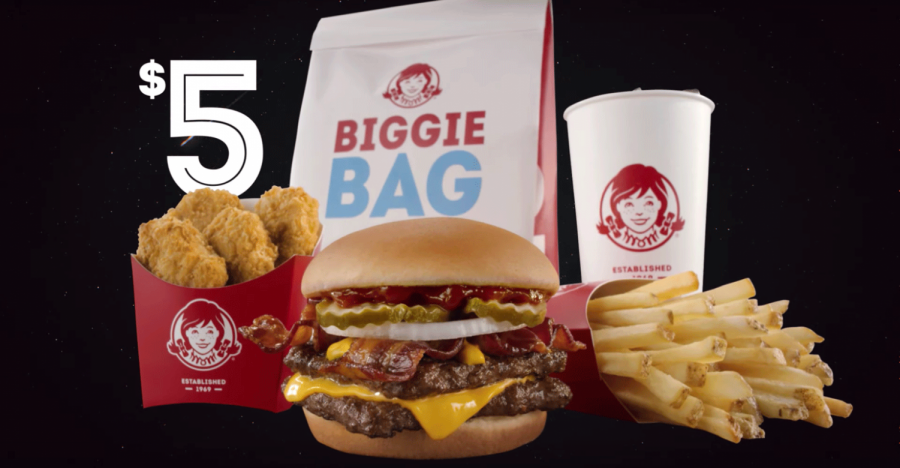 Wendy's newly released Biggie Bag contains a Bacon Double Stack Cheeseburger, a 4pc chicken nugget, a small fry, and a small drink for only five dollars, not only is this only 72 cents more expensive than a 4 for $4 but the burger is almost triple the size.
The Biggie Bag is an outstanding deal because of its price- you're basically getting the Bacon Double Stack cheeseburger for $2 and it is originally $4.69. No other local fast food restaurant offers a deal like this. McDonald's has no discount that compares to the Biggie Bag, the local Burger King is out of business, and Smashburger is pretty much a 5 star burger palace when it comes to prices. 
Mickey's Review: I purchased the Biggie Bag for the first time on September 22, 2019 and I was surprised by how much food you get for only five dollars! If you are a fast food kind of person I would definitely recommend this to you because it is just simply delicious. The Biggie Bag is very similar to the popular 4 for 4, but the Biggie Bag is only one dollar more and comes with the Bacon Double Stack burger instead of the option of sandwiches or wraps of the dollar menu. The only negative part about the Biggie Bag is that you can't choose what kind of burger you want like you can with the 4 for 4. The Biggie is a great deal, but if I were to recommend either the 4 for 4 or the Biggie Bag, I would recommend the 4 for 4 because I like the large variety of sandwiches, wraps, and burgers you can choose from. However, the bacon double stack cheeseburger is definitely one of my favorite burgers from Wendy's. Overall I would give the newly released Biggie Bag a 7.4 out of 10, I really enjoyed it and I would definitely purchase the Biggie Bag again. 
Jake's review: My first time trying Wendy's newest release of the Biggie Bag was September 24th 2019. Unlike Mickey, I personally did not enjoy this new food option. I am not a fan of the fact that this only comes with one selection of burger. Being that I am not a big fan of Wendy's as it is, I would gladly rather eat McDonald's any day of the week. My best advice on this topic would be to avoid the Biggie Bag completely and spend one less dollar to get the customization you desire with the 4 for $4. Overall, I would give Wendy's a rate of about 6.47 out of 10 for overall taste, convenience, and price.
Quotes from Students at Pt. Pleasant Boro High School:
sophomore Giuseppi Johnson: "I personally like the Biggie Bag, I think it adds a great variety to the menu."
sophmore Matt Lee: "I like the Biggie Bag because it gives a large variety of foods, all for a low price."
senior Joseph Picolli: "I think the 4 for 4 is better, it's cheaper and is basically the same thing."
About the Contributors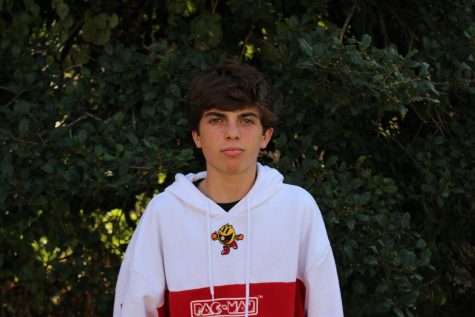 Mickey G., Staff writer
Grade level

Sophomore

Sports, clubs, or other activities at PPBHS

Baseball

Hobbies outside of school

Watching football and hanging out with...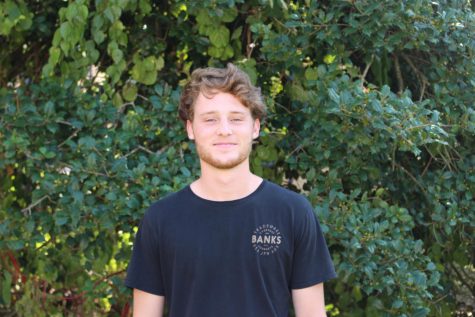 Jake M., Staff writer
Grade level

12

Sports, clubs, or other activities at PPBHS

Football

Hobbies outside of school

I enjoy reading books and binge watching Netflix.

Areas...