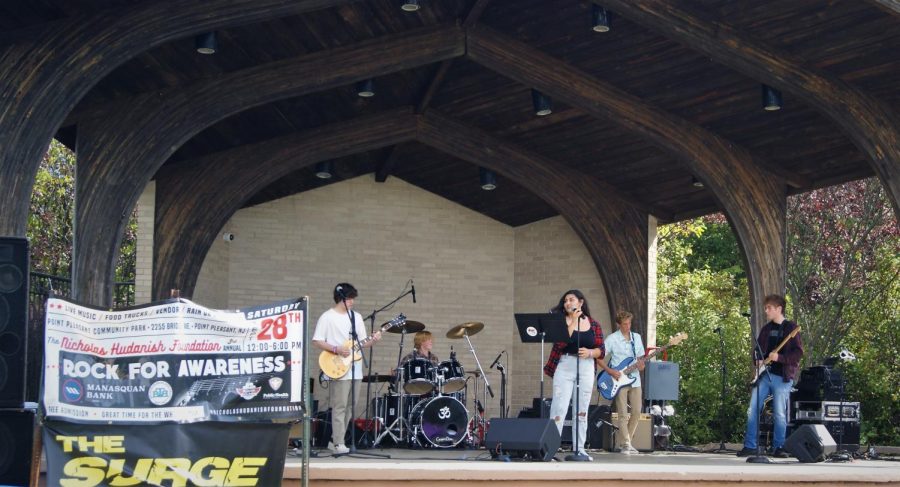 Lily R.
On Saturday, September 28th, Community Park in Point Pleasant held the 3rd annual Nicholas Hudanish Foundation Rock for Awareness. This foundation occurs every year in honor of Nick Hundanish and others who have lost their lives battling against drug addiction. It was an all-day event full of Jersey's best bands, yummy food trucks and vendors galore! 
With supportive local businesses, famous Jersey Shore bands, and a variety of different food trucks, money is being raised for families like that of the Hudanishs who are struggling or have struggled with the heartbreak of addiction. An estimated 5,000 people showed up to show their love and support, and to create a positive environment on a beautiful Saturday afternoon. The goal of this event was to raise awareness and to improve the understanding of the epidemic for drug addiction.
The foundation strives to implement Drug and Behavioral curriculum and education in local high schools to prevent common drug abuse. Nicholas's parents are in charge of this foundation and are very determined to raise funds for health programs in local schools. They want to spread awareness of mental health, life skills, and dealing with self-medicating coping mechanisms. Their foundation is key to teaching what young people need to do in order to live their best lives and have taught crucial factors to take care of you and your well-being.
Some of the local bands that performed include The Nerds and The Red House band. While these talented bands filled the air with great music for all to enjoy, there were so many options of bites to eat and people to talk to. This was another successful event by the Nicholas Hudanish Foundation that raised awareness, raised money, and raised spirits!