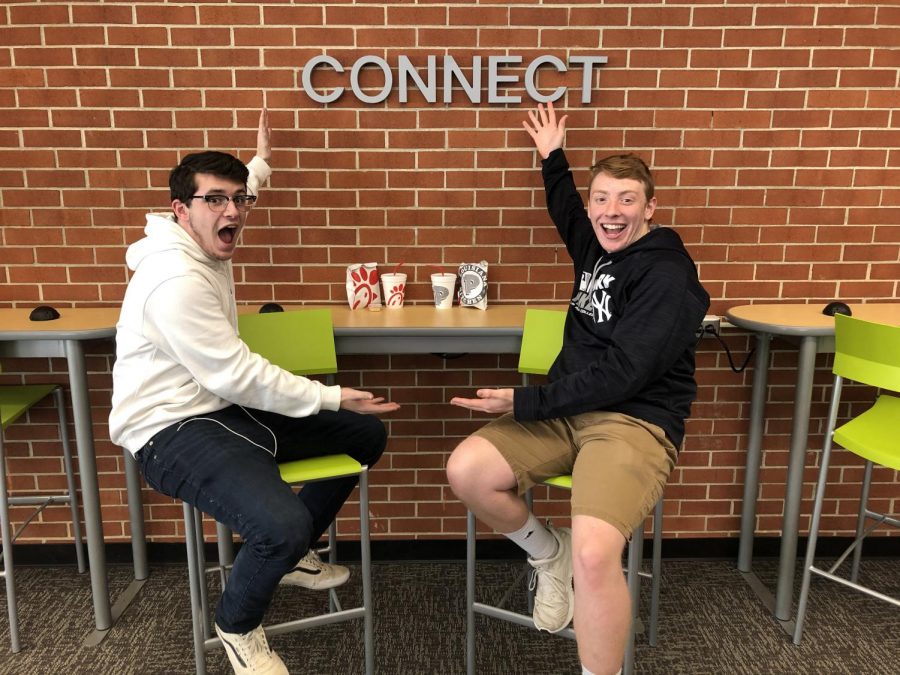 The Popeye's chicken sandwich is back, and it may just be an equal to Chick-Fil-A's signature chicken sandwich. In honor of the sandwich's return, we decided to give both sandwiches a taste since Chick-Fil-A and Popeye's are basically at war with their chicken sandwiches.
First, we stopped in at Chick-Fil-A where the customer service is always A1 there. They make sure your food comes out in a presentable fashion. They always work hard and with great attitudes. It is almost impossible to walk through a Chick-Fil-A without being greeted with a smile and a "Hi welcome to Chick-Fil-A, how are you?" Chick-Fil-A has great heartwarming employees and with that comes their extremely popular chicken sandwich.
Our second stop was at Popeye's. Popeye's had good service and the sandwiches were ready quickly. The restaurant was overall surprisingly clean but a few tables hadn't been cleaned off as we waited. The line was decently long and we waited about five minutes. One plus about Popeye's is the drink selection, as they have a Coca-Cola Freestyle that is out in the lobby, unlike Chick -Fil- A where you have to ask for refills and wait in line because the soda fountain is behind the counter. But overall ambiance, cleanliness, and service belongs to Chick-Fil-A. 
Now to the sandwiches. All four of the sandwiches were really tasty and satisfied our hunger. The original Chick-Fil-A sandwich was very good, the chicken was very juicy and seemed like it had been freshly prepared. The roll added to the taste as it made it a wonderful sandwich, but no sandwich is like Popeye's. Popeye's classic sandwich had a giant piece of chicken on there, the crispiness of the sandwich and juicy tender goodness is unmatched by any chicken sandwich we've ever had. The bun was also very soft and gave the Popeye's sandwich another plus.  So ultimately, we gave the Popeye's sandwich the W here in the battle of the original chicken sandwiches. 
Onto the spicy side of the chicken sandwiches. You've heard all about the normal chicken sandwich at Popeye's and Chick-Fil-A but what about the spicy chicken sandwich? The spicy chicken sandwiches are the most popular items in for both Chick-Fil-A and Popeye's.  Overall, we have decided that we are giving the edge to Chick-Fil-A for the spicy chicken sandwich. The main reason we came to this decision is because Popeye's puts sauce that makes the sandwich spicy unlike the Chick-Fil-A sandwich where the chicken and the breading is made to be spicy without sauce or anything like that.