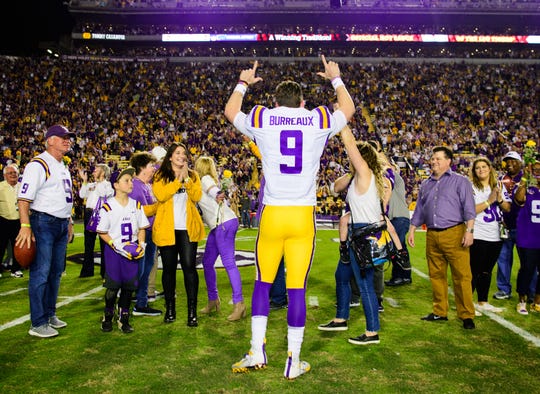 The College Football Playoff is comprised of the top four FBS football teams in the country. This year's playoff will not feature powerhouse team Alabama for the first time since the College Football Playoff started in 2013. This year, the top four college football playoff bound teams are number #1 LSU Tigers, #2 Ohio State Buckeyes, #3 Clemson Tigers, and #4 Oklahoma Sooners.
Each team has played in very tough games, but most notable was LSU beating the reigning national champions, Alabama. The Tigers most recently beat the former #4 team in the nation, the Georgia Bulldogs, in the SEC Championship. LSU also plays in the most difficult conference in the NCAA. With Ohio State's easy schedule, it is to be expected for them to be in the playoffs. Ohio State plays in the Big 10, an absolute joke of a conference featuring Rutgers who can only beat FCS teams. 
In our opinion, the championship will most definitely be between Ohio State and LSU. There is no doubt LSU will win over Oklahoma. The game between Ohio State and Clemson may be a close game. Both teams played very easy schedules and have not faced real competition up until they face off. That being said, Ohio State's defense, led by Chase Young will stop Clemson star quarterback Trevor Lawrence and win the game. 
The game between LSU and Ohio State will be a very competitive and high scoring game. We believe LSU will come out with the win due to the fact of Joe Burrow being the best player in the NCAA this year. The AP Player of the year came down to two candidates, Joe Burrow and Chase Young. Chase Young received three votes; Joe Burrow received the other 50 votes, winning by a landslide. 
Geaux Tigers!