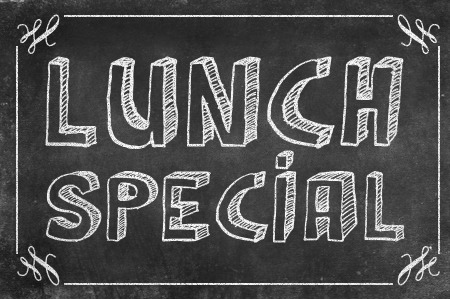 This school year, the Point Pleasant Boro School District transitioned to a new drop and rotate schedule. The summer prior to this school year, there was much speculation as to whether or not the students would be satisfied with it. However, one thing the administration could count on for sure was that the students would enjoy having an entire hour for Lunch and Learn.
Having an hour lunch for students allows them 20 more minutes than last year to be able to go out and grab lunch, some students even stretching how far they'll go during the block. There is a very wide variety of choices where students and teachers can go out to eat. Some students utilize local businesses including Bubakoos, Jersey Mikes, Timing Kitchen, Pat's Pizza and the many other pizza places that are in town. Other kids stretch their limits, and may try to make the drive to farther away locations like the Chick-Fil-A in Brick or Lava Java in Lavalette.  
Though the majority of kids go out to lunch, some students do stay in, especially on their lab days. While the lunch lines are usually very long each day for both hot and cold lunch, luckily, the variety of the food selection has improved this year, giving vegetarians and others dietary varieties better choices to eat. Because of the new drop and rotate schedule, one or two days a week, twenty minutes are taken out of students' Lunch and Learn time to go to science class for lab. Also, for AP classes, one or two days a week those classes take ten minutes out of Lunch and Learn to start class early. On days when students have a shorter lunch block, most stay in the school to ensure they are on time for class.
"There is definitely enough time to make it to Chick-Fil-A and back, you just have to leave right away," says Senior Dan Meccia. Some students, especially those who have the ability to drive, claim to have enough time to make it to restaurants outside of this town.  You just have to be quick and manage your time wisely, it is very easy to get side tracked and lose track of time.
Sophomore Mickey Galeros also explained, "Mainly, I stay local and visit the nearby businesses for lunch, mainly the chains of KFC and Wendy's. I have also visited Chick-Fil-A in Brick, with enough time to use the drive thru and return back to my house to eat. Having the hour for lunch is very nice."