Kobe Bryant: A Legend Lost
Basketball legend Kobe Bryant tragically passed away on January 26, 2020 in a helicopter accident. He was on his way to a basketball practice for his daughter traveling with seven other passengers, none of which survived. Kobe Bryant was one of the greatest basketball players of all time. His idol was Michael Jordan and Kobe crafted his game to be just like him or even better. Kobe Bryant played twenty years with the Los Angeles Lakers and led them to five championship seasons. 
Although the "Mamba" may be gone, he will never be forgotten. Just a few hours after the news of his passing came out the Staples Center was flooded with the iconic purple and gold as thousands of fans laid down flowers and jerseys to pay their respects to Kobe. When this tragedy happened, it also claimed the life of his second youngest daughter, Gigi Bryant, and seven others. Gigi had found her father's passion for basketball and through her love for the sport, she brought her father Kobe back into the spotlight as he and Gigi had started attending games together and practicing hard for Gigi's basketball team. She had a bright future ahead of her in basketball and hers was a life lost way too soon.
Many of the accolades and accomplishments Kobe achieved are of the caliber that  people only dream of completing in their lifetime. Kobe is a five time NBA champion winning it in 2000, 2001, 2002, 2009 and 2010 all with the Lakers. In those championship series, he was the NBA Finals MVP during 2009 and 2010.  For seventeen years straight he made the NBA All-Star team which is a game played that highlights the league's best players.  In 1997, Kobe Bean Bryant became the youngest NBA player to win the NBA dunk contest. He also scored the second highest amount of points in a game for a single player. He scored eighty one points against the Raptors and had fifty five of those points in the second half of the game. He played twenty straight seasons with the Los Angeles Lakers which is the most years with one team and is also an all time NBA record. He was a twelve time NBA all defensive team and was on the first team nine times. He was also a two time Olympic gold medalist for team USA. 
After TMZ first reported the incident many did not believe that it was true as TMZ isn't a reliable news source. Shortly after, many other news outlets started to report the tragic passing of Kobe Bryant and the internet all came together to pay their respects. Highlights and memories from people all over the world: athletes,world leaders, and celebrities, all flooded social media with pictures and videos. Hashtags on Twitter for the Mamba paid respects for the late basketball legend and continued to trend for the next week. There were tributes, moments of silence, 8 second and 24 second violations for Kobe's numbers, and even rule changes for the NBA All-Star Game. Kobe was a global icon and well respected by all sports fans for the way he played the game and the dedication he had to the sport of basketball and improving his game every chance he got. The Point Press is still shocked and mourning the sudden passing and Kobe and his daughter Gigi and 7 others.
Leave a Comment
About the Contributors
Zach M., Staff writer
Grade level

Junior

Sports, clubs, or other activities at PPBHS

Bowling and baseball

Hobbies outside of school

I like to read books and play...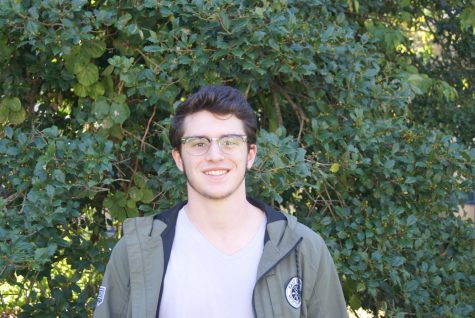 Michael J., Staff writer
Grade level

Senior

Areas that I am looking forward to writing for The Point Press

Food and movie reviews

Fun fact

My favorite color is purple.