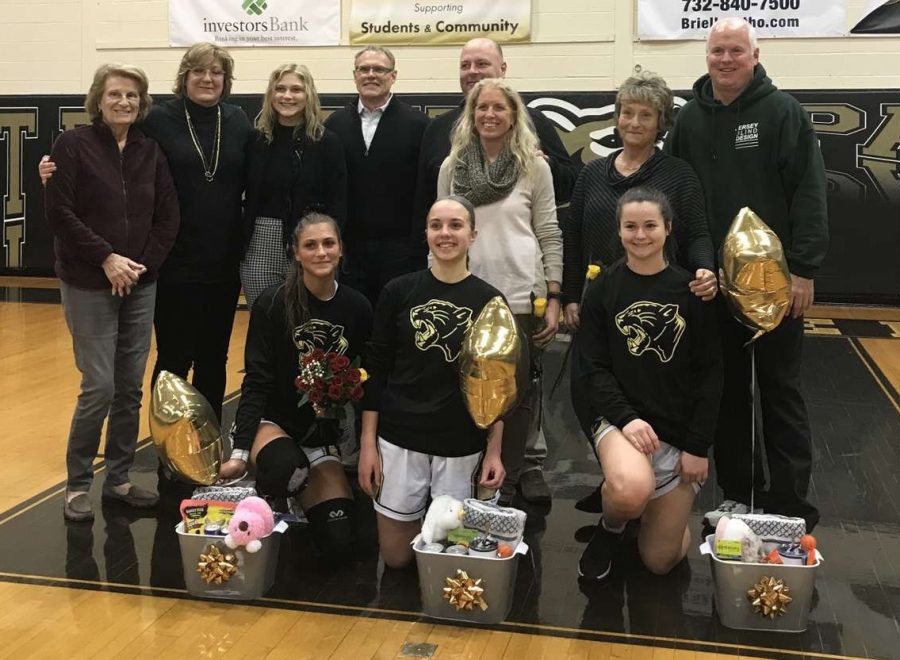 On February 25th, the Lady Panthers hosted Toms River East for the annual Senior Night. This game was the final regular season game at home for the 2019-2020 season. Coming into this game, the Lady Panthers looked to improve their record to get to .500, going 5-4 since February 3rd. The opposing team, Toms River East, looked to add another win to their successful season, going 8-2 since February 3rd. In their previous match last year, Toms River East defeated the Panthers 77-34.
As the game got underway, Toms River East got off to a very hot start in the first half, scoring 34 points in just the first two quarters. The Toms River East senior combo of Emily Maire and Nicole Platten were hard for Boro to contain, both girls combining for 27 points. Boro ended up taking the loss 58-39. It is a tough loss especially the game being on Senior Night. But, no matter the result, Boro still has a lot of underclassmen that can take over the reigns and keep improving the program. 
One of the big factors to the Panthers offense this season was senior small forward, Kate Leturgez. After transferring back to Point Boro from Manasquan, she has made an immediate impact in the Panther offense and defense. In this current season, Kate has averaged 12.3 points per game as well as 2 blocks and steals per game. Also, in 13 out of the 24 games she has played, she has recorded double-digits in rebounds. After such an illustrious career, Kate gave her thoughts on what she will miss the most about playing high school basketball, "I will miss the girls obviously, we have been through a lot together this year," Leturgez said, "And of course Coach Drew, he's a great guy."  
The girls basketball class of 2020 will be missed by the team. One of the young players who looks to take over the reigns, sophomore guard Gen Fara, who talked to us about how what the senior class has meant to her. "I have gotten very close to the seniors over the past two seasons that I have played with them, and they have treated me like another upperclassmen… They have included me in things on and off the court." Even though this years senior class was small, their impact was tremendous. Congrats to the seniors: Megan Feehan, Kate Leturgez, and Rachel Wisniewski.