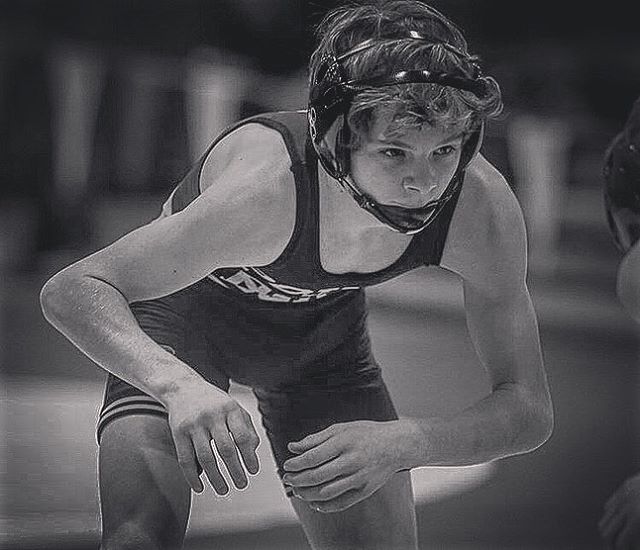 Photo courtesy of Point Pleasant Boro Wrestling
While most winter sports have come to an end, the individual wrestling state championship still takes place as the last event of the season. To qualify for states you must place top 3 in your weight class in your district and then you need to place top 4 in your region in order to compete.  The state championships took place in Atlantic City on March 3-5. 
In the district matches James Latendorf, Ty Bailey, and Jack Bailey all placed first. Lucas Torre placed second, and Gavin O'connor, Peter Karras, and Lucas Sabo all placed third punching a ticket to the Region 6 tournament where the finals were on Saturday, February 29th. In the first set of matches for regions, Gavin O'connor and Lucas Torre both advanced to the next round. 
James Latendorf was given the 8th seed, Lucas Torre 5th seed, Gavin O'Connor 6th seed, Jack Bailey 3rd seed, and Ty Bailey 1st seed. 
In the Region 6 tournament, sophomore Lucas Torre was the lone Panther that advanced to Boardwalk Hall in Atlantic City.  But sadly, it was the end of the road for juniors Jack Bailey and Gavin O'Connor's season as well as the end of Ty Bailey and James Latendorf's high school wrestling careers. 
Lucas was given the 27th seed for the state tournament. 
The state tournament did not go as planned however, as Lucas was matched up with the number 6 seed Taisei Kurachi of River Dell. Lucas was defeated via major decision 12-0. Lucas was then placed in the wrestle back bracket where he was defeated by the number 22 seed Michael Campanaro of West Morris via regular decision 6-0. While states may have not have went so well for Lucas, he is only a sophomore and still has two more years to make it back to Atlantic City and improve on his skills.