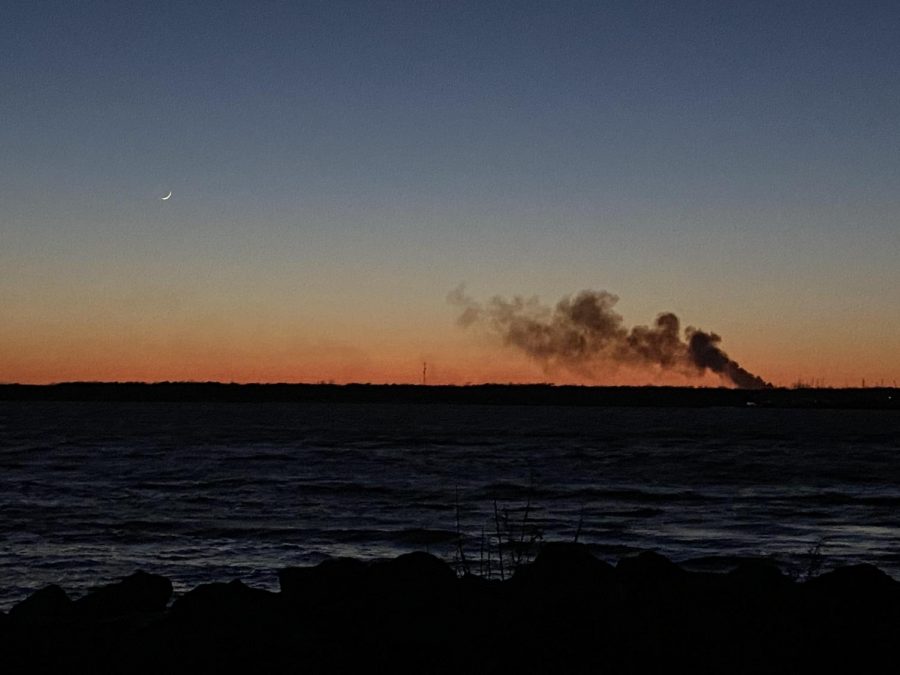 Nick T.
On Sunday, March 14th, 2021, officials received a report of the beginnings of a brush fire in Lakewood Township. It was first reported around 1:30pm and from then on, it continued to spread substantially. Not only was Lakewood affected, but a section of the Garden State Parkway was forced to be temporarily shut down, in both directions. A Red Flag Warning was issued by the National Weather Service, as well as a severe wind advisory, during the late afternoon. Nearby residents were advised to evacuate their homes; almost 100 people were forced to evacuate, in fact.
As of now, the fire has been contained thus far, but firefighters and other officials are still uncertain of how the fire started. The origin of the forest fire is still under investigation. Some suggest that a car accident was the culprit, though it could have easily been a lit cigarette carelessly discarded in the nearby wooded areas in Lakewood. Recently, however, the origin of the fire was ruled as most likely arson.
According to NJ Forest Fire Service Spokesperson Maris Gabliks on Sunday, "We have extremely strong winds with low humidity that aids the fire in growth but also hampers the fire fighters' ability to contain and control the fire." The month of March has been known for being windy, and clearly, it has lived up to that stereotype. Sunday was a very windy day-the worst kind of day for a fire.
Moreover, on the account of building destruction, Lakewood Fire Department Fire Chief Jonathan Yahr stated that, "During the initial operations there were two commercial structures, one and a half story office buildings, that were exposed by fire…" Apparently, stores such as Target and Lowes were forced to close their doors to incoming customers because of the blazing fire, too! A recent update, as of March 19th, said that the prosecutor's office is declining to offer whether or not they are following any, if at all, leads in the supposed arson investigation. More news is to come!