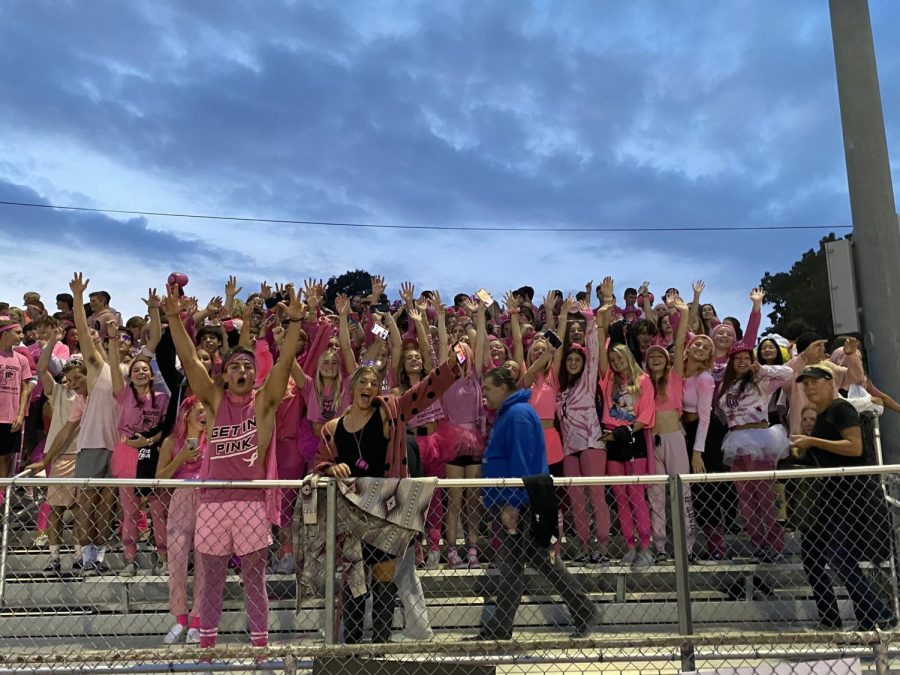 Frank M.
The glamor of a long-awaited homecoming fills a beach town with pride. But who is behind this glittering event? And how does it feel to walk home with it all – the title of king or queen?
Homecoming is a national tradition in which high schools welcome alumni back to their hometown, and they applaud current seniors who participate in various fall events. These include football, marching band, and cheerleading. This celebration culminates in a football game, one of the most popular local events of the year. 
But producing this thrilling event is no easy task. High school guidance counselor Ms. Salvatoriello is in charge of the homecoming committee. 
She says the hardest part about homecoming is, "trying to help everyone adjust back to the routine and getting involved in the different activities they have going on." However, she says it makes the work worth it, "when the homecoming court's announced, seeing their friends and the support that they get behind the individuals that are selected."
Another cornerstone of the event is the homecoming king and queen. Teachers nominate five senior girls and five senior boys. After the nominations occur, every senior will get to vote for who they think should have the title of king or queen. The pair should exemplify the spirit and highest standards of Point Boro High School, and the winners get announced on homecoming night.
All of the puzzle pieces have fallen into place. As the night of homecoming approaches, the stage is set. The lights turn on. The pit cheers. The marching band plays. The football team storms in. A magical night has just begun. 
As the football game draws to a halftime, the homecoming court takes center stage. At the Point Pleasant Boro 2021 homecoming game, the queen is Heather Kimak and the king is Christopher Nunez! The pair receive their crowns, and Heather receives her flowers. 
"Honestly, I was so surprised!" Heather said. "Winning homecoming queen was very exciting though. And hearing everyone cheer is a moment I will never forget."
In the end, the Point Pleasant Boro football team crushes Barnegat with a score of 41-0. 
As the game ends, the pit leaves, the cheerleaders dance off, and the band marches away. Another year of Homecoming has drawn to a close, but the pride in our town never leaves.