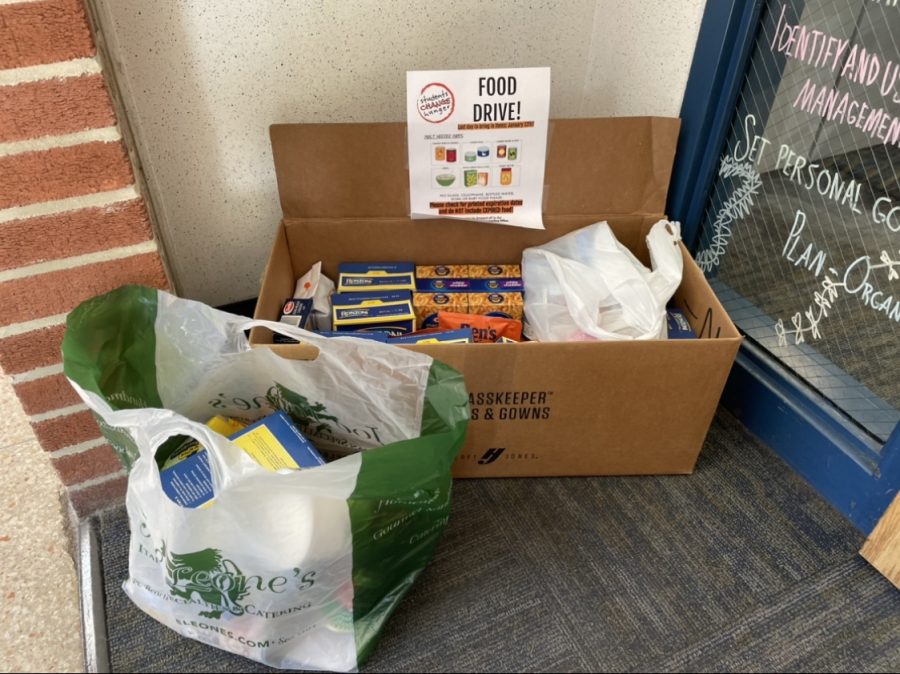 Patrick C.
Upcoming Events:
School Violence Awareness Week: October 18th-22nd
Mon. 10/18: Wear your favorite sports jersey to team up against violence
Tues. 10/19: Wear your favorite superhero shirt to stand up to school violence
Wed. 10/20: Wear orange for national unity day
Thurs 10/21: Wear tie dye or peace signs to say "Peace Out" to school violence
Fri. 10/22: Wear Panther gear to show unity against school violence
Can Tabs
The Student Council is collecting FULL sandwich size bags of can tabs. These tabs will be donated to the Ronald McDonald House. They have helped cover the cost of their electricity bill in the past. Please turn in these bags to Ms. Salvatoriello in the School Counseling Office.
Students Change Hunger Food Drive
The Annual Students Change Hunger Food Drive is now accepting donations in the High School. The most needed items are Canned Fruits and Vegetables, Canned Meat, Canned Beans and Soup, Cereal, Whole Grain Pasta and Rice, and Peanut Butter. Donations will be collected until January 12th, 2022. In addition to collecting food items, this year monetary donations are being accepted online. Every $1 contributes 3 meals. Thank you very much.
Fall Clean Up
Along with other Clubs, Student Council Members are planning to participate in a Fall Yard Clean Up on Saturday, October 30th. Donating Members of the Point Pleasant Boro Community will have their yards cleaned up by High School Students.
Past Events
Homecoming/Week of Respect: October 4th-8th
Student Council picked the Theme of Homecoming Week to be Decades. Each Class Grade decorated their respective hallways with their chosen Decade. In addition, Student Council decorated the main lobby and back atrium and helped honor  the members of the Homecoming Court with Fun Facts read over the school's PA system during the week along with shout-outs on our social media platforms.  
Back To School Night
On Thursday, September 23rd, Members of the Student Council volunteered at Back to School Night. Helping to direct Parents and Guardians around the School, Members helped to make the Night cohesive and timely.
Nicholas Hudanish Foundation Rock For Awareness Festival
On Saturday, October 2nd, Student Council Members helped to Volunteer at the Rock For Awareness Festival in Community Park. Helping to collect donations and assisting vendors in setting up their tents, the Student Council helped to create this uniting Event.  Proceeds of the event will benefit the Nicholas Hudanish Foundation whose mission is to raise awareness and improve the understanding of the epidemic of addiction; to strive to develop substance abuse prevention and behavioral health co-educational programs and outreaches and to seek to empower teens to lead drug-free lives.
Make sure to be on the lookout for new Student Council Events!