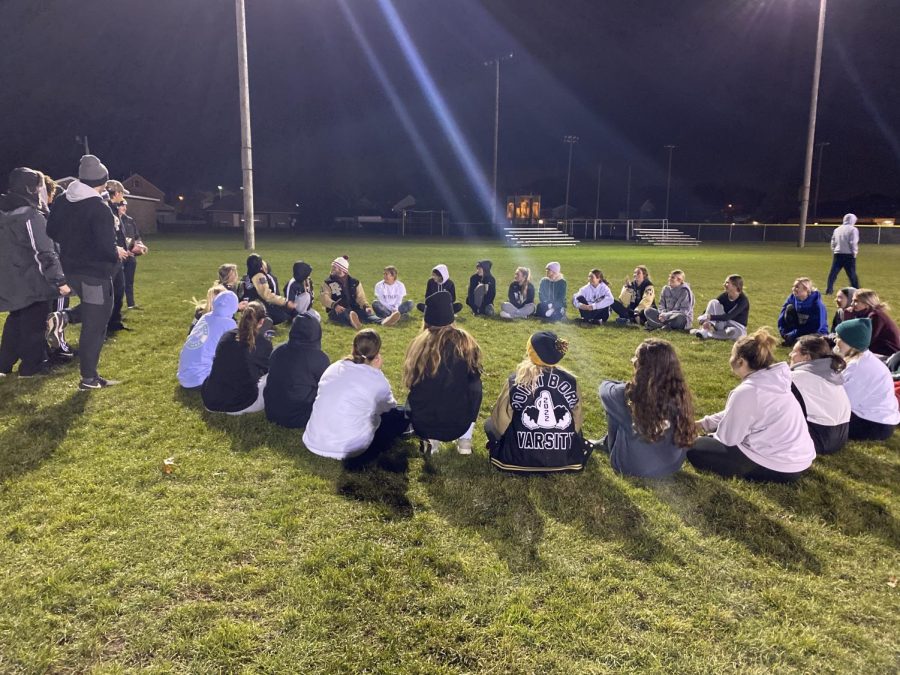 Mrs. Errichiello
This year Point Pleasant Boro High School will have its first Powderpuff since Covid-19. Powderpuff is a flag football game between the senior girls and junior girls. This football game has been going on for as long as anyone can remember. Back when it first started, it used to be Point Boro senior girls vs. Point Beach senior girls. In the past, everyone would come together during Thanksgiving weekend and come watch this game. This is one of Point Boro High School's biggest class events. The rivalry game between the classes will take place on November 23 at 6 pm at the Al Saner Field.
Each player for the game paid $25 for a shirt and had to donate five cans of food for the food drive. The entrance fee is $5 for adults and $2 for kids ages 5 and under. The money made from the entrance fee goes towards the senior class of 2022 and the money made from the snack stand goes to the junior class of 2023.
We interviewed one of the coaches for the senior girls. Senior Jackson Fattell, player on our PPBHS football team, plays as a defensive end and offensive tackle. Fattell thinks that the seniors have a great chance of winning.
When asked what his coaching style is and Fattell responded with, "Toughness and accountability are what we will reach for as coaches.¨ Fattell stated that he has years of experience and, "some call me the greatest coach ever!¨ 
Ultimately it all comes down to the game. In the end if the two teams come to a tie, the team that raised the most money will win, so don't forget to donate! You might be the deciding factor as to the outcome of the game. Who do you think will win?