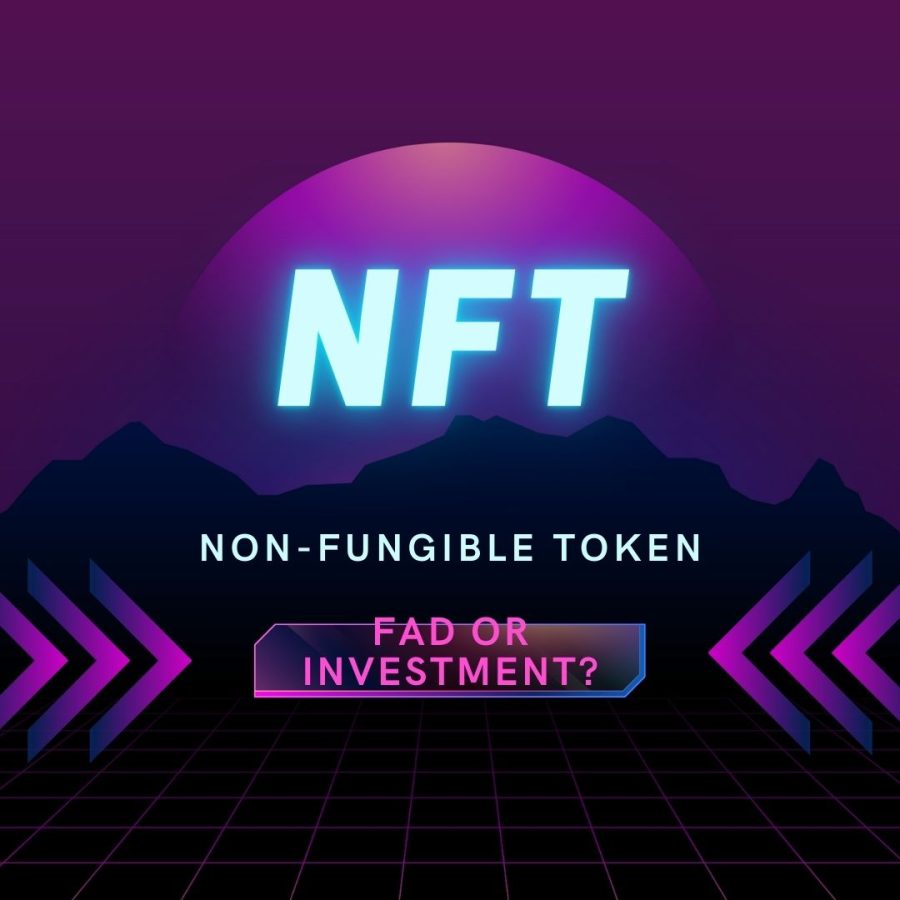 NFT stands for Non-Fungible Tokens. NFTs first came out in 2014 and have grown a name for themselves over the last couple of months. NFTs can be used to show ownership of unique and luxurious items, and can cost as much as $500 million dollars. NFT are digital art and only one copy is made for a NFT. The designs can be unique such as a monkey with a funny face. 
A report by analytics platform DappRadar found that in the third quarter of 2021, NFT trading volume surged to $10.67 billion. That's a 704% increase from the previous quarter.
NFTs are like a prized shoe collection. You purchase them when they first come out, then hope the price of it goes up later on. All NFTs are unique. A good example is the Doge NFT. Even though you can screenshot it online does not mean you own the original picture. The main NFT leading in sales is OpenSea. Some of the most popular NFTs include Cryptopunks and Axie marketplace. 
NFTs are also claimed to be used for money laundering. If you have $1 million worth of illegal money, you could spend $1 million on NFTs. You can use a trusted third-party account, resell the NFTs, and bank the profits while avoiding taxes. 
Several celebrities have started investing in NFTs. The CEO of Twitter, Jack Dorsey, sold the first tweet as an NFT for $3 million (even though you can still see the tweet online). Sina Estavi, the man who bought the NFT, is the only person who can say he owns it, so it's not just a screenshot of the picture. 
Another celebrity that has hopped on the NFT trend is rapper Lil Baby. He bought a 'bored ape' NFT for his twitter profile picture for $150,000. Another famous rapper that has experimented with NFTs is Tory Lanez, who made digital copies of his album into NFTs for $1. Because of this, when a fan purchased their own digital copy, Lanez would receive $1, and the person purchasing gets the album in NFT. Tory Lanez sold all of his albums and made $1 millon, and one of the NFTs that Lanez had sold was already flipped for $50,000.
We interviewed one of the most opened-minded teachers about NFTs, Mr.Grainer.
When asked if he is planning to purchase an NFT, Mr. Gainer explained, "I am open to buying NFTs, but I need to do more research. And I believe in NFTs because I have seen people profit off them already, but I just need to do more homework because I'm an old man and I don't get it." 
We would like to thank Mr. Grainer for his time that he took out of his day for this interview.