CA Passes Bill Allowing College Athletes To Get Paid
Hang on for a minute...we're trying to find some more stories you might like.
Over many years people have complained about college athletes not getting paid. Some said they should be paid, others opposed the idea. Recently, Governor Gavin Newsom signed a bill that will allow college athletes to higher agents to make money from their endorsements in California. The bill is supposed to take effect in 2023, and there's major controversy over the bill. 
Many dislike the idea of this bill because many big name young athletes will be more than likely to look at a California school over many other schools in the country. This will cause the NCAA to decide whether or not to make the rule to allow all athletes in any state to be able to make money from endorsements. As of now, the NCAA does not want the bill to be passed, and are trying to do anything in their power to get it removed. If they do not decide to do so, the NCAA can risk California having major sport powerhouses in the future. Then leaving the overall decision to the governor in each state to sign a bill passing the law.
I believe this is a step in the right direction, as many college athletes earn a lot of money for both their schools and the NCAA. It is only fair to give these student athletes the chance to make money from their name. In no way does the bill give athletes money just for playing, but gives them the opportunity they deserve.
On October 29, as a result of California's bill, the NCAA top decision-makers came to a unanimous decision to begin the process of modifying the rules to allow college athletes to profit from their name, images and likenesses. It is confirmed that the rule will take effect in January of 2021. This will prohibit California from passing their bill for athletes to accept endorsement starting January 2023. This could lead the way to the much anticipated NCAA football video game that has not been produced since 2013. The production of this game ended because the NCAA was using players likeness to earn income while not endorsing players.
About the Contributors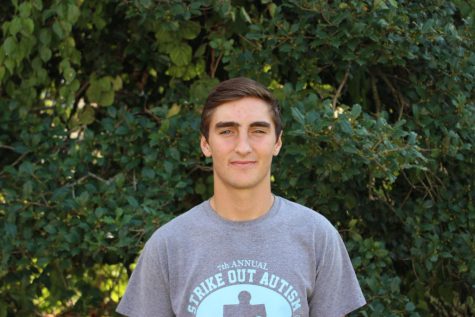 Joey P., Assistant Editor
Grade level

Senior

Sports, clubs, or other activities at PPBHS

Football, baseball, Hero's and Cool Kids

Hobbies outside of school

I like...