Kick-off Success
Earlier last month, Point Pleasant Boro High School held the first "Be On Point" kick-off to celebrate the start of the 2018-2019 school year. Students and staff participated in events, such as a bagel breakfast, an online escape room, a lesson in academic integrity, and a pep rally for all grades.
The PPBHS "Be On Point" Committee designed the kick-off event to build a sense of unity among the students and staff. During the pep rally, classes united to compete in inflatable jousting, a four-way game of tug of war, a seran wrap race, and many more activities that both students and staff enjoyed.
Students were assigned colors to wear to represent their grade level. The Freshman class wore grey, Sophomores wore gold, Juniors wore white, and Seniors wore black. Throughout the pep rally students chanted for their grade and competed to see which grade level had the most school spirit.
In the end, the Seniors took home the win. The first annual event was a major success, enjoyed by both PPBHS students and staff.  
About the Contributor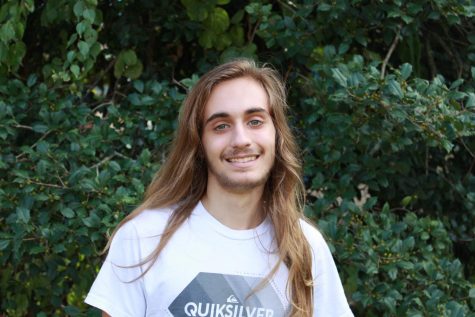 Jakob B., Staff writer
Grade level

Senior

Hobbies outside of school

kayaking and grilling

Areas that I am looking forward to writing for The Point Press

all areas