Why no WiFi?
In the last 10 to 15 years technology has surpassed its former capabilities and has become a lot more powerful and efficient. No matter how powerful technology is today, most of it still requires WiFi to perform at its maximum efficiency. Even though technology can help students learn in school by watching academic videos or doing work assigned to them on Google classroom, this can only be done with WiFi that isn't given to students for a multitude of reasons. But why exactly are students not permitted the WiFi for personal devices?
"
I have to balance between the educational needs of my students and the district while concerning myself with the safety of the network
— Mr. McDermitt
We spoke to our district's Director of Technology Mr.McDermitt and he answered our questions with complete honesty. The first problem he told us about was related to the issue of bandwidth, which is the range of frequencies used to transmit a wireless signal.  He explained that if 860 students were all on the same wireless network, it would ultimately be too much for the network to handle and would result in major delays of service for all users.
Mr. McDermitt also explained that if students had WiFi we would mainly use it for mobile games or social media.  All social media platforms, as well as games, are required to be blocked in the district. If students were permitted to use the WiFi for gaming or social media, it would leave them vulnerable to getting hacked by other students who are on the same wireless network.  He went on to explain, "I have to balance between the educational needs of my students and the district, while concerning myself with the safety of the network," Mr. McDermitt said when asked why the WiFi is kept from students.
During our interview, we not only asked about the present but we asked questions about both the past and the future. Our first question was if any events happened in the past that led to students not getting WiFi and if students had ever been given access to WiFi. When we asked this, Mr. McDermitt said that there were no events that occurred but students have never had access due to the reasons aforementioned. We then asked if he believes students will be given WiFi access in school anytime in the future. Mr. McDermitt said that he doesn't see students getting WiFi anytime in the next few years or so, but wouldn't rule out the possibility down the line.  
Not only did we ask for Mr. McDermitt's point of view, but we also considered the point of view of the students that attend PPBHS. Since technology is relied on more heavily in classrooms than it used to be, students need to use their cell phones more frequently. When students use their phones without WiFi for classroom use, they end up using a lot of data which could lead to money being spent out of pocket to cover the data overage fees. This could be easily avoided if students were just permitted to use WiFi in schools rather than using their personal data. Even though open school WiFi could have its negatives, students should still be able to use it as long as they know the risks and consequences of misuse.
Similarly, students are not able to access Youtube on school devices. When students go to click on a video to view, most are blocked. Although most videos are blocked as they are labeled outside of "education", students feel they should still be able to view the necessary videos for other purposes. Because of this, students are forced to have to use their phones which are not permitted in some classes. For now, the students' need for WiFi does not yet outweigh the overall risk to the school's network.
Leave a Comment
About the Contributors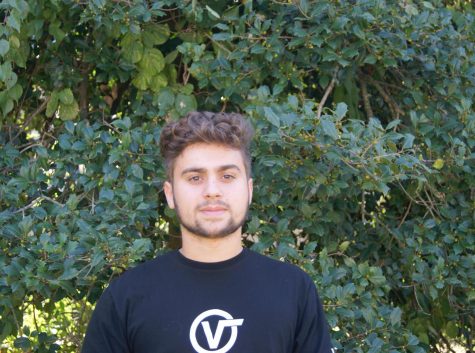 Matt Z., Staff
Grade level

Senior

Sports, clubs, or other activities at PPBHS

FBLA

Hobbies outside of school

Cooking steaks

Fun fact

I can tie a...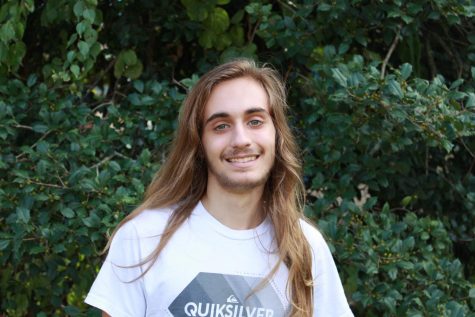 Jakob B., Staff writer
Grade level

Senior

Hobbies outside of school

kayaking and grilling

Areas that I am looking forward to writing for The Point Press

all areas