The Start of Winter Sports
As the Winter Sports season moves into full swing after the winter break, here is a look at the first round of games.
The girls and boys basketball teams got to work on Friday, December 14th. Both teams got off to a hot start to the year, after each team took down Jackson Liberty. The girls won the game 36-28, and senior Allie Delaney lead the Panthers with a game-high 11 points. The boy's team also won the game beating liberty 40-39 after many lead changes. Liberty held on to the ball for most of the fourth quarter as NJ does not have shot clocks. With four seconds left in the game, junior Sam Young hit the game-winner shot over Daniel Sofield and lifted Boro to victory over Liberty. Both teams look to have promising seasons, and with a division up for grabs, PPBHS is very capable of contending for division titles for both the girls and boys teams.
Hockey started their season very strong with a tone-setting 6-1 win over Southern Regional at the Ocean Ice Palace. Aidan Zielaznicki and Ryan McCabe both had two goals, and Will Herrington and Sam Transue had one goal each. Will also had two assists, while Aidan and Eddie Coyne had one each. The hockey team looks to have a great season and make a run for the state title.
The bowling team has a lot of talent and potential to build on this season. After the boy's team suffered a tough loss to Neptune 2-1, the girl's team swept Neptune winning 3-0. We look forward to seeing the Panthers get better as a team and progress throughout the season.
Swim The girls took a great win over Manchester with a score of 124-46. This was a huge win to start off the season for the team and it set the tone for the girls to have a great season. The boys lost to Manchester 98-65, but this was a huge stride for the heavy underclassman team that is looking to improve throughout the years.
Wrestling started off with an individual tournament. The Panthers finished 4th as a team in the Garden State Classic, with Bill Borowsky(220) taking first. Nick Torre(113), Ty Bailey(145), and Spencer Robinson(152) all took second at their weights. James Latendorf(120) took third at his weight class. In the girl's bracket, Aisha Torralda-Agular(161) took first. This was a good start to the Panther season as they look to improve during the regular season.
With their first regular season match on Wednesday, December 19, the Panthers beat Manchester winning 62-9 winning 11 out of the 14 matches. Ty Bailey, Bill Borowsky, Nick Torre, James Latendorf, Chandler Jamarino, Peter Karras, Jack Bailey, Lucas Torre, and Paul Franceschini all had pins.
The winter track team showed great potential in the first meet of the season. In the 55 Meter Dash, Megan Bynoe was a top performer running a time of 8.67. In the 400, Caitlyn Kuhn ran with a time of 70.51. In the 55 Meter Hurdles Jordan Carr led with a 10.35. The girls, 4 x 800, took a 6th Place Finish with a time of 11:31.77, completed by Sarah Kimak, Shannon Bracken, Corra Willbergh, and Paiton Langan. In the Pole Vault Riley Larsen won the meet with a 10′ jump and Allison Hyman took 6th Place jumping 8'6″.
For the boys, the 4 x 800 team of Casey Brown, Mitchell Morehouse, Robert Valente, and Paul DeJacimo ran a time of 9:24.88. In the DMR Paul DeJacimo, Casey Brown, Christian D'Amato and Mitchell Morehouse ran a strong race with a 1200 leg carry from Paul with a time of 3:26, and a huge 400 carry from Christian D'Amato with a time of 55.9. They finished 8th out of 30 schools. In the Pole Vault, Aidan Morehouse matched last years PR of 10′. Coach Colonna explained, "In the first meet of the season we were looking to get an idea of times and splits for our track athletes." The track team is expecting to have a great team for this season.
Leave a Comment
About the Contributors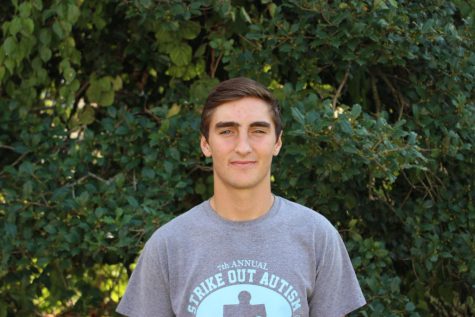 Joey P., Assistant Editor
Grade level

Senior

Sports, clubs, or other activities at PPBHS

Football, baseball, Hero's and Cool Kids

Hobbies outside of school

I like...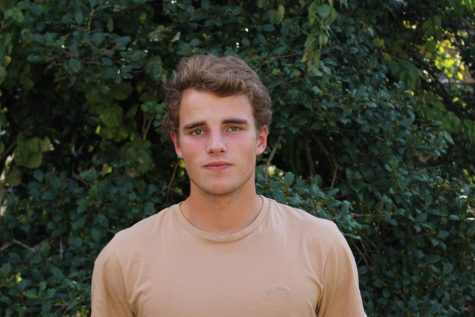 Sam Y., Sports Editor
Grade level

Senior

Sports, clubs, or other activities at PPBHS

Football, baseball

Hobbies outside of school

Hanging out with friends

Areas...