Girls Throwing is Shattering Records
Recently the Girls Track and Field Throwing team has broken many school records. Shot put and Javelin have been broken not once, but twice this season. Seniors Carlie Vetrini and Erin Guilfoyle, alongside Sophomore Laura Ormsby shattered the schools records with a combined score of 291 feet, breaking the school record by nearly 30 feet. Senior Erin Guilfoyle commented on this season so far, ¨As a team we have improved so much over the season. We have been working hard and it has finally been paying off. Winning eagle and rebel relays, and taking 4th at counties really motivated us to keep working."
"
As a team we have improved so much over the season. We have been working hard and it has finally been paying off. Winning eagle and rebel relays, and taking 4th at counties really motivated us to keep workin"
— Erin Guilfoyle
Coach Kaufman is the throwing coach for the girls throwing team. In an interview he commented, ¨The girls get along with each other better than any other team that I have personally been a part of in over twenty years of coaching. This group has had a wonderful balance of senior leadership, infused with the energy and excitement of some very promising freshman athletes.¨
Kaufman also said that this team has worked extremely hard this season in order to break these school records. He is excited for the end of this season and the start of the next season. They can only improve from this point on and accomplish many wonderful things.
The girls broke the record on April 18th, 2019 at the Eagle Relays. At the same meet, Laura Ormsby, Imirah Thrasher and Katelyn Hynes broke another school record for the Girls Shot Put relay. Katelyn Hynes, Imirah Thrasher and Carlie Vetrini also broke the discus record on Friday, May 3rd.
Overall, the girls have had a great season and are continuing to thrive. They have worked notably hard over the course of this season and the payoff has been great. The girls will continue to work hard until the end of the season accomplishing new goals.
Leave a Comment
About the Contributor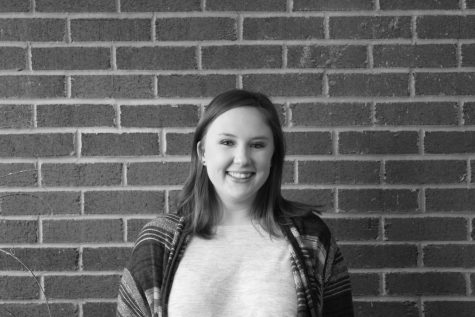 Emily B., Web Editor
My friend Anthony told me about the Journalism class and it really intrigued me so I joined!  I'm very happy that I made this decision. Next year, I...