Debut of the PPBHS Surf Team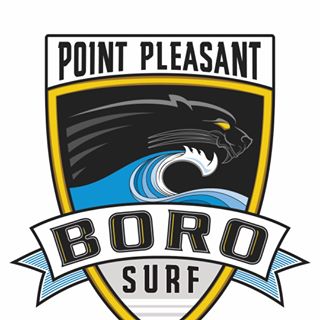 Hang on for a minute...we're trying to find some more stories you might like.
Point Pleasant Boro High School's newest sport isn't your typical high school sport. There isn't a ball involved and it isn't even played on a field or court. The surf team is the newest addition to athletics here at Point Pleasant Boro. The surfing club has been on the minds of students in the past but on November 19th, 2018, the Board of Education approved the idea. Between the hard work on behalf of the staff, students, and families, as well as many fundraisers, the surf team made the dream come true and they are in the midst of their inaugural season. 
The grind wasn't easy for the team and coach, Mr. Nelson, between raising funds and organizing the team. Starting with practices and workouts in 5:30 in the morning, freezing cold waters during the fall, and meets that start before the sun rises! Freshman Scarlett Scillia explained, "I'm honestly really proud of this whole team. It took so much effort to get the team together but it was so worth it."As Scillia said, the hard work was worth it and the team finished ranked 6th in the state, which is certainly not easy to do in the first year of a team's existence. 
The future is bright for the surf team and they can give a big thanks to two of their freshman surfers: Ryan Devins and Scarlett Scillia. While it takes time to adjust to high school, it is difficult for a freshman to get involved early on in their high school career and even if they do get involved, it is hard to compete at a state championship level as a varsity athlete. At the NSSA State Competition, Devins took home 2nd place in the longboard division and 3rd in the shortboard. Meanwhile, Scillia and junior Delaney Sudol helped snatch the extra points needed to help the Panthers qualify for the semifinals in states.
The Panther Surf Team did an incredible job in their first season and they look to grow their success in years to come. When people find out about how much fun the surfers have, there will be more kids taking interest in surfing and joining the team. We could be witnessing the start of a great Boro tradition!