Remembering the Fallen
Celebrating veterans at Wreaths Across America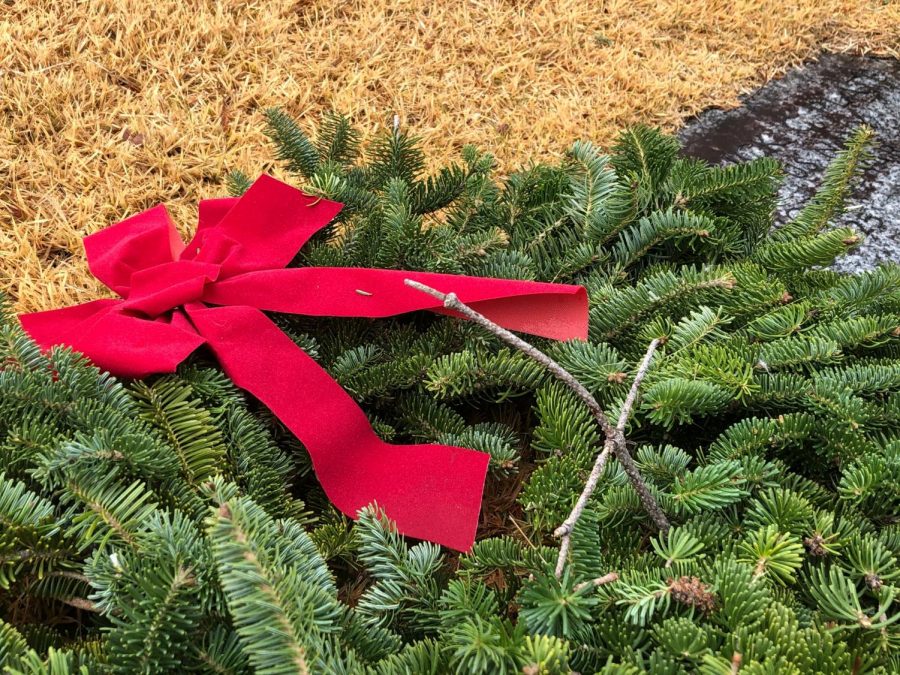 Although the rain was pouring down, many still took the opportunity to attend the Wreaths Across America event at Greenwood Cemetery in Hamilton, NJ.   Saturday, December 14th, was national Wreaths Across America day. Many take the time to travel to cemeteries and commemorate fallen soldiers who made the ultimate sacrifice. "Remember, Honor, and Teach" are the main motives behind the learning experience. From honoring those from revolutionary wars to modern day, every soldier was memorialized and honored.
The ceremony started with over thirty people gathered around a flagpole. Seven representatives were chosen ranging from Air Force personal to Girl Scouts. Each volunteer was given a wreath that corresponded to their profession or preferred representation. Each wreath was laid around the pole while the final wreath laid stood for Prisoners of War and Missing in Action soldiers. After each wreath was laid, a moment of silence was held. 
Looking around at those who attended truly showed the support for this event. Some people brought sticks to carry the maximum amount of wreaths possible while others only had their hands. As each wreath was laid, participants were asked to say the name of the recipient as well as saying thank you. Grabbing as many wreaths as I could, I made my way through the rows, searching for a headstone that either said a certain war or veteran.  After finding one and gently laying down the wreath, it was very touching to say their names aloud and remember their sacrifices.
 These men and women did something I could never do; giving up their lives to fight for our rights. It's very important to remember these amazing men and women and I encourage all to partake in next year's Wreaths Across America to respect and remember these incredible veterans.