Hungry or Heinous: A Banana Story
In early December of 2019, in Miami Beach, Florida the art convention known as Art Basel was held. The Art Basel is a privately owned and managed art fair that is held annually in three rotating locations;  Miami Beach Florida, Basel Switzerland, and Hong Kong. Art Basel is a non-for profit art fair in which established and upcoming artists contribute their artwork to be displayed and later sold at auctions. 
One work of art displayed at the most recent Art Basel was a piece created by artist Maurizio Cattelan. The piece was titled "Comedian" and simply composed of a banana duct-taped to the wall. The piece was sold to an attendee whose name was never disclosed for $120,000.   After the piece was sold David Datuna, another attendee and now well-known performance artist, removed the piece from the wall and proceeded to peel and eat the banana.
While Datuna did eat the banana, this was not the first time Cattelan's artwork has been tampered with. In the past, Cattelan created an 18-carat gold toilet which the Guggenheim Museum offered to lend to President Donald Trump in 2018. The toilet which was valued at five million dollars was later stolen in September from the Blenheim Palace in Britain.
A few days later, Mr. Datuna talked to the press about his actions and didn't seem too remorseful, "So it's not like, again, vandalism. It was [an] art performance from me. And absolutely, I'm not sorry," he said to reporters. 
Datuna later explains the motivations to his actions, surprisingly giving it a pleasant twist, "First of all, I respect this artist. For me, he is one of the top artists in the world. And I think this is the first one in art history when one artist eats a concept for another artist. People ask me, do you eat banana? Physically it was [a] banana, but [the] banana is just a tool. So usually I eat the concept of the art…" Datuna was overall respectful of Cattelan as an artist and later named his art performance 'Hungry Artist'.
Leave a Comment
About the Contributors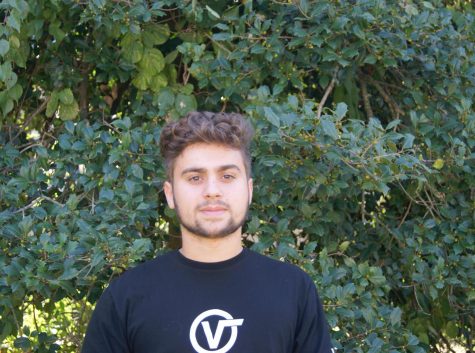 Matt Z., Staff
Grade level

Senior

Sports, clubs, or other activities at PPBHS

FBLA

Hobbies outside of school

Cooking steaks

Fun fact

I can tie a...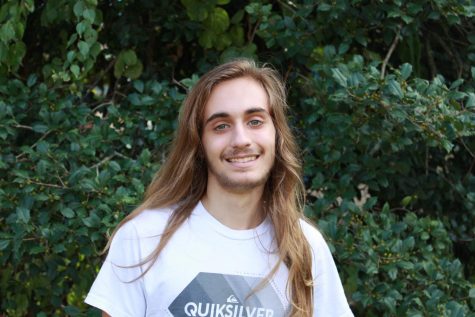 Jakob B., Staff writer
Grade level

Senior

Hobbies outside of school

kayaking and grilling

Areas that I am looking forward to writing for The Point Press

all areas