We're up for this: Wendy's Breakfast Launches
Wendy's is finally taking a stab at fast food breakfast joining the likes of McDonald's, Chick-fil-a, Taco Bell, and Burger King. They will be serving breakfast from 6:30 in the morning until 10:30 just like most other competitors. We hope for this breakfast to be as good as it looks because based on the pictures it looks very tasty. With a menu including potato wedges, a breakfast twist on the classic Baconator sandwich and croissant and biscuit sandwiches, we are hoping for some new instant classics.
When Mike and I arrived for breakfast at Wendy's there were no crowds and we were greeted with a "good morning" from staff!  We were very excited for the breakfast menu and were ready to indulge in the new items. We ordered the chicken honey biscuit, breakfast baconator, the maple bacon egg and cheese sandwich, and the potato wedges. Sadly, we were let down.
To start off with the Breakfast Baconator was a major disappointment.  The Baconator usually has ½ pound of fresh never frozen beef, ketchup, mayo, and a lot of bacon on a brioche bun. The breakfast version however replaces the burger with a sausage patty and an egg and adds swiss cheese. The swiss cheese really made this sandwich gross, like borderline disgusting in our opinion. We could not eat the rest of this sandwich because it was disgusting and repulsive, therefore we rate it a 0.6 out of 10. 
On the other hand the Bacon Egg and Cheese Maple Croissant was much better. The egg was tasty and the maple flavoring was on point along with the bacon being very crispy. The cheese melted well and this is something we would have again. We give this sandwich a 7.4 out of 10.
The chicken honey butter biscuit was our favorite of all the things we tried along with the potato wedges. The biscuit was very buttery and flaky and the chicken was very crispy and juicy. The honey butter also complimented the biscuit well and we for sure would go back for it. Wendy's new potato wedges were also very good. They were crispy and filled with a lot of potato very reminiscent of KFC's wedges. We give the biscuit a 7.8 out of 10 and the wedges a 7.9 out of 10. 
Overall Wendy's breakfast was good but not great. We encourage you to try it yourselves and tell The Point Press your thoughts about their breakfast in the comments section below. 
Leave a Comment
About the Contributors
Zach M., Staff writer
Grade level

Junior

Sports, clubs, or other activities at PPBHS

Bowling and baseball

Hobbies outside of school

I like to read books and play...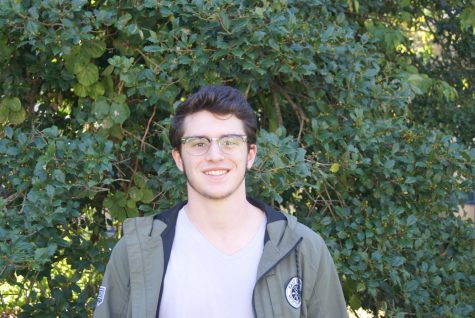 Michael J., Staff writer
Grade level

Senior

Areas that I am looking forward to writing for The Point Press

Food and movie reviews

Fun fact

My favorite color is purple.