The "Virtual" NFL Draft is Underway
The annual NFL Draft happened this past week, where some of the biggest college athletes like Joe Burrow, Chase Young, and Ceedee Lamb were drafted to various NFL organizations in the first of the seven rounds. The drafting got underway on April 23 at 8pm Eastern time and went to the 25th of April to go through all of the seven rounds. Arguably one of the biggest events on the NFL calendar and on thousands of fan's calendars around the country, the draft is always a highly anticipated spectacle for many to see who will become the newest members to their favorite team. However, this year the entire process was flipped on it's head as it became the first time in history that the NFL Draft was done virtually from home, rather than at its usual stadium where hundreds of fans attend to watch the event live.
The issue this year is of course the Coronavirus that has put an end to a many sporting events, parades, and entertainment events, as well. The worldwide pandemic has forced the entire world into self isolation and has put a large restriction on the gathering of large groups of people in one area to prevent the spread of the virus. Bringing us to the first ever virtual NFL Draft, it was supposed to be held at the iconic Las Vegas Strip where the athletes would be brought out to the stage via boat. Now, however, the NFL teams, personnel, and high officials will draft prospects from the comforts of their homes. Almost like a fantasy football draft, the NFL and Microsoft's partnership will allow teams access to an application on which most of the communication between coaches, general managers, and owners will flow to make their selections.
This is uncharted waters for the entire league and a lot of the concerns have to to with the overwhelming activities that happen prior to the actual draft. Numerous organizations are skeptical over this year's draft because of the rules that have prohibited any direct and face-to-face contact with any of these prospects, meaning that no coaches or scouts were allowed to meet with any player to get to know them or attend any of their workouts to further evaluate them on the field. A lot of meetings this year were conducted virtually, thus applying a lot of extra pressure on teams to make the right choice in selecting from the sea of prospects. Although this draft was very unique, it certainly was not short of the excitement that the NFL Draft always brings.
Leave a Comment
About the Contributor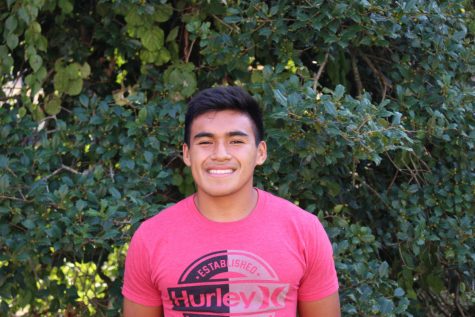 Mariano M., Staff writer
Grade level

Senior

Sports, clubs, or other activities at PPBHS

Soccer

Hobbies outside of school

Hanging out with friends, attending pasta...