A Royal Finale
Over the past year Mike and I have written some incredible articles, spanning from movie reviews to food reviews. As the school year has been in limbo due to the Coronavirus and the last edition of The Point Press for the 2019-2020 school year being published, we figured there would be only one way to close this year out. The movies are closed and there's no big sports stories to cover, so Mike and I took a trip to a spot we were underwhelmed by the last time we visited when we tried their plant-based Impossible Whopper. That's right, a Burger King in depth review is here.
The first thing to note is that the nearest Burger King is a town over, so proximity is a minus for us. The restaurant was recently remodeled, although we couldn't go inside to check it out due to the virus, so we used the drive-thru instead. We decided to try the necessities that make Burger King stand-out from the competitors: we got the famous chicken fries, an order of french fries and onion rings, Oreo milkshakes, and the Bacon King.  
If there's one thing to know about Burger King it's that many sleep on it and prefer Wendy's or McDonald's. Let us be the ones to say Burger King can compete. The first thing we tried were the french fries. They had a nice crisp outside and a warm potato inside that left you reaching for more, giving them a score of 6.4. The onion rings were very crispy and bite sized, so you can eat a lot of them. They are terrific onion rings that compete with the fries as a go to side at BK, we give them an 8.2.
Next up was the chicken fries and all we could say was "wow". These chicken fries were crispy and had a ton of seasoning on them; they're perfect for dipping and earned themselves a solid 8.5. The Bacon King was the last entree item we tasted and it was the best. This burger is GIANT and is the competitor to Wendy's Baconator. It has crispy delicious bacon, ketchup and mayo, and two big patties on a sesame seed bun. This burger is fantastic and definitely the best item on the menu, getting a score of 9.4.
The last item from BK was the Oreo milkshake, which was great. The milkshake was vanilla with Oreo pieces in it, similar to the Blizzard from Dairy Queen. The milkshake got a score of 8.7. Overall, Burger King was great. If you've never had it go give it a try and tell us your thoughts in the comments below.
On another note, we'd like to thank you all for a great year and for giving our articles a look. If you enjoyed this review, check out some of our other articles from this year including: the Rise of Skywalker review, Wendy's breakfast review, Kobe Bryant Tribute, and others. We hope everyone stays safe and indoors during this pandemic and plays some Call of Duty or watches "The Last Dance". Thank you, Mike and Zach out. 
Leave a Comment
About the Contributors
Zach M., Staff writer
Grade level

Junior

Sports, clubs, or other activities at PPBHS

Bowling and baseball

Hobbies outside of school

I like to read books and play...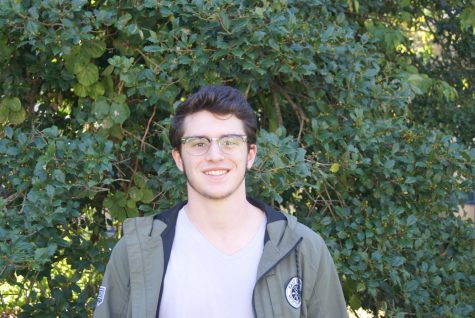 Michael J., Staff writer
Grade level

Senior

Areas that I am looking forward to writing for The Point Press

Food and movie reviews

Fun fact

My favorite color is purple.