Woman Attacked At Pitbull Concert
Normally when you think of a pitbull attack, you assume it's the dog. In this case, it was a man doing the attacking and Pitbull doing the singing. On August 29th, a woman is attacked at a Pitbull concert in New Hampshire. Being attacked at the concert was probably the least of her worries. While anticipating Pitbull to come on stage and getting ready to yell lyrics, she would never have thought just how violent people could be. Many were able to enjoy the Pitbull concert, unlike Maddey Audet, who probably wishes she never went. 
"
I flew back about 5 feet. It was like I was in one of those superhero movies."
— Maddy Audet
Maddy was attending the Pitbull concert when a conflict arose with her sister's roommate and another woman. Her sister's roommate was being accused of stealing the woman's drink. Maddy didn't want things to get worse and offered to buy the lady a new drink. However, her nice gesture did not go well for her. Instead, a man climbed over three seats and gave her an uppercut to the jaw. She immediately went unconscious. 
In the midst of being hit she says, "I flew back about 5 feet. It was like I was in one of those superhero movies." Obviously, she was definitely not living the hero-saving dream. People who were watching the scenario told Audet that it wasn't just a punch she received. Apparently, a girl continued to "whale" her in the head multiple times. After waking, Maddy tells reporters she couldn't feel anything from the waist down.
Maddy was anxious to see Pitbull on stage that night. She didn't know how terribly wrong it could go. Her doctor doesn't know if her condition will be permanent or not. Unfortunately, Maddy received a night full of pain, and not in the good screaming your lungs out from yelling lyrics. Her night ended up in a hospital where she'll be hoping that she will be able to feel her legs again.
Leave a Comment
About the Contributor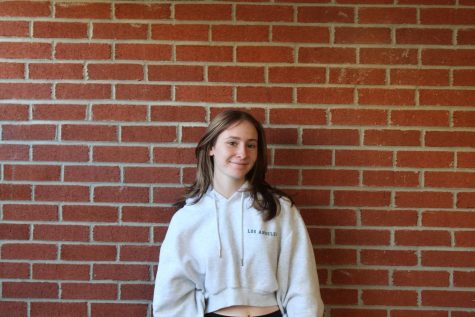 Ava P., Co-Public Relations Officer
My name is Ava and I'm a sophomore at Point Borough High School.  I am involved with basketball and Italian club. I joined Journalism because I enjoy...