Taylor Swift: Taking Back Control
"Got some news that I think you're gonna like," Taylor Swift posted to twitter. On September 30, 2021, the 31-year-old shocked social media when she admitted that she would be releasing her own version of Red, and a 4 disc vinyl a week earlier than scheduled. It's a good day to be a Swiftie.
The pop star just recently gained full ownership of her songs and albums which is why she is re-recording them. Red (Taylor's Version) was originally supposed to come out November 19, 2021, but like Swift tweeted, she just couldn't "wait to celebrate" her "new/old autumn heartbreak album." This will be Taylor's second re-recorded album following her first, Fearless (Taylor's Version), which came out April 9, 2021. Red was first released October 22, 2012. This album included her No. 1 single, "We Are Never Ever Getting Back Together," and some hits like "22," and "Everything Has Changed" which she sang with Ed Sheeran. "Musically and lyrically, Red resembled a heartbroken person," Swift posted to twitter while announcing Red (Taylor's Version). 
While the only re-recorded album that fully came out so far was Fearless (Taylor's Version), Taylor did come out with the 1989 single "Wildest Dreams"(Taylor's Version). The original version made No. 5 in November of 2015 on the Billboard Hot 100 Chart with over 8.7 million US streams. By October 2, 2021, "Wildest Dreams" (Taylor's Version) had hit No. 37 making this her 81st top 40 hit, tying her with Elvis Presley for the third-most of all time. Not only that, but her new version of the "1989" single beat the original track in the UK.
Swift is re-recording her songs the way that she wished they were originally recorded. While she has either written or co-written every song that she has ever released, she said she is doing this because she wants to  "regain artistic and financial control" of her material (wamu.org). Swift's manager, Scooter Braun gained the rights to Taylor's first six albums from the deal with her former label, Big Machine. Less than a month after she left Big Machine she announced that she had signed with Republic Records, a new worldwide record in 2018. "My heartfelt thanks to [Big Machine founder] Scott Borchetta for believing in me as a 14-year old and for guiding me through over a decade of work that I will always be so proud of" Swift posted on Instagram. 
Overall, Taylor is starting to make a new name for herself; you could even say she is rebranding herself. She is finally taking control of what is rightfully hers and making it better. Taylor has had many hits, and I'm sure there are many more to come.
View Comments (1)
About the Contributor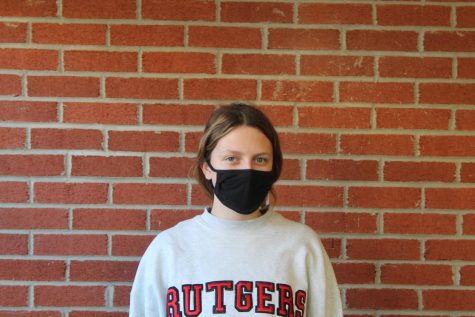 Madison H., Co-Public Relations Officer
My name is Madison H, and I  am a sophomore at Point Borough High School.  I joined Journalism because I like to read and write. Outside of school I...