Point Pleasant Boro Student Takes on the World's Hottest Chip
The Paqui "One Chip Challenge" is no joke! This chip is considered to be the spiciest chip on the whole entire planet. This chip is infused with Carolina reaper peppers and scorpion peppers, so yeah… this is a REALLY HOT CHIP! It has over 3 million scoville units. That's twice as hot as the Carolina reaper itself.  
Here are the rules for the Paqui one chip challenge:
Eat the entire chip 

Wait as long as possible before drinking or eating anything

Post your reaction on social media with #onechip challenge and mention @paquichips52
As we watched Senior Matt A. prepare himself for the one chip challenge, we saw him strategically figure out his plan. He split the chip in half and the chips were gone in one bite. The spice all rushed onto Matt's taste buds. The look on Matt's face, you can tell his stomach wasn't going to have a fun day.
Matt went about 1 minute and 15 seconds without taking a sip of drink which is pretty impressive, considering rapper Lil Yachty couldn't even finish one bite. 
We asked Matt a few questions about his experience:
If you had one word to describe the chip what would you call it?

"Hot!"

Going into this challenge, what did you expect?

"I was ready for it no doubt about it, but it had a little kick to it" 

Would you eat this chip again or go even spicier?

"I would go spicier."

What's your next challenge?

"I'm up for any challenge"
We will see you on the next food challenge that Matt faces!
Leave a Comment
About the Contributor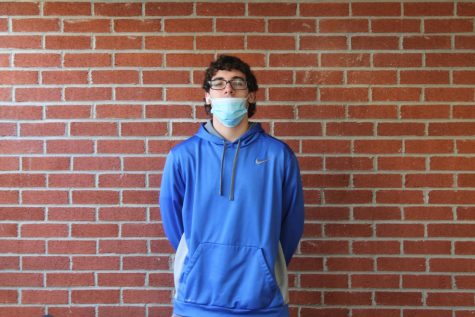 Stephen D., Staff
I'm a senior at point pleasant borough high school and am currently in the newspaper club and baseball team.  I join journalism so that I could learn...