Photography by the Seaside
Students travel to Asbury Park to take photos, explore galleries, meet prominent artists, and so much more!
On November 10, photography students arrived in Asbury Park to spend a day learning about how to take detailed photos and the history behind the town's art. First, students went to the Transparent Gallery, a display room featuring images taken by photographer Danny Clinch. Over the years, Clinch rose to fame as one of the most renowned photographers in the music industry. He has taken snapshots of numerous celebrities including Johnny Cash, Tupac Shakur, and Bruce Springsteen.
"
I was always drawing as a kid, but it wasn't until high school that I really got into painting."
— Porkchop, Mural and Graffiti Artist
At the Transparent Gallery, students observed the most famous photos Clinch has ever taken. The gallery also exhibited sophisticated furnishings as well as a brilliant bathroom with black and white photos covering the walls. Students even got to meet Danny Clinch over FaceTime, and he gave the inside scoop on his path to fame.
Next, students walked to the Asbury Park Boardwalk to take some photos of their own. Students loved posing against the stunning murals that lined the boardwalk. Afterward, the kids met Porkchop, an experienced mural and graffiti artist. He said that art always played a role in his life.
"I was always drawing as a kid, but it wasn't until high school that I really got into painting. One of the art teachers pushed me to take the advanced class to build a portfolio that would get me into art school."
The field trip proved to be very successful. Students learned how to appreciate the art and skill behind photography, and they applied those techniques towards their own photos. They also got to meet those who turned art into their career. Hopefully, Point Pleasant Boro High School will pay another visit to Asbury Park very soon.  
Leave a Comment
About the Contributor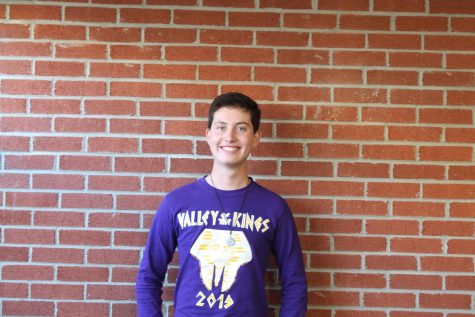 Frank M., Editor in Chief
I am currently a Senior at Point Boro HS and am involved in the marching band. I am also Band Council President and Public Relations of the Yearbook Club...