Starting The Year Strong: A Review of All I Really Need To Know I Learned From Being A Zombie
Point Pleasant Boro High School starts off the 2021-2022 school year with an interesting play about zombies.
On Wednesday, November 3rd, Point Boro High School opened up their one-night show All I Really Need To Know I Learned From Being A Zombie (also known as Zombies). The show featured many small monologues and scenes about different characters and their struggles and lessons from becoming a zombie. Although the general audience may believe that they wouldn't relate to this play, the different stories and lives that are portrayed by the actors may it easy for the average person to relate.
Zombies is a student-directed play that features actors of all grade levels. Through the use of zombies and infection, the play shows different struggles of discrimination and not fitting in that many real people would relate to. Just like any real person struggles with change, so did the characters on stage. The actors portrayed how difficult it was to adapt to this new lifestyle change and how they were judged by people who they once believed truly cared for them. The cast members did an amazing job at making the audience relate and sympathize with the characters.
While the play itself was welcoming, the audience and community were even more inviting. The audience was full of supportive peers cheering on their friends throughout the show. The sounds of applause would have covered up the singing and acting if it wasn't for the actors and actresses' captivating talent shining through. Zombies was an overall captivating experience. Seeing such an interesting play with a talented cast was truly a great experience, and I recommend anyone interested to visit Into The Woods this December!
Leave a Comment
About the Contributor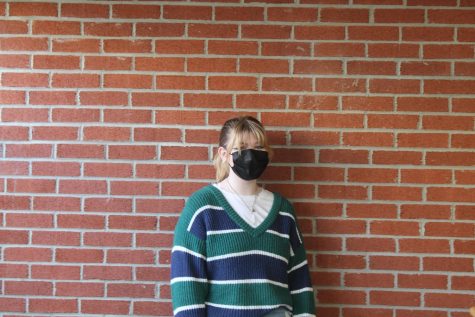 Mia R., Public Relations
My name is Mia R. and I'm a sophomore here at Point Pleasant High School. I joined journalism because of my love of writing and research, and I wanted...