New Clubs at PPBHS
Starting this year Point Pleasant Boro High School has come out with a bunch of new clubs and activities for students. These clubs include a Book club, a Ski/Snowboarding club, and Lett-uce Talk activity in guidance. The Book Club was started by sophomore Lindsey Ludwig with the help of Mrs. Manser. 
We spoke with sophomore Lindsey Ludwig who started the book club. 
Why did you decide to start this club? 
 "I wanted to start this club because I hoped to share my love for reading with others! I wanted to get a group of students together that would feel comfortable talking about their newest reads, and giving some useful feedback to others! "
Why is it important to you?
"This club is so important to me because I hope to be able to form a bond with this new group! This club will be seen as an outlet to allow students to express their views on not only what they read but their different interpretations. It's important to discuss with fellow book readers because even when reading the same novel, a different meaning may spread across the pages depending on their outlook on the world."
Why should students join?
"Students should join this book club because it's a great way to get involved. I'd love to see students use this club to discover their love of reading. We will be discussing an array of genres, so there is no doubt we will have something for everyone! It's going to be a very laid back group but it still needs lots of hands on deck! Our first priority is to make sure the book club is filled with only love! Hope to see many students there!"
We also spoke with Mrs. Manser who helped Lindsey Ludwig start the club.
Why did you decide to help start this?
"Because I think it is a wonderful idea for students to read for pleasure, and it is a good hobby and  lifelong skill that will benefit them."
The new clubs give students more opportunities to experience and be involved in more school activities! 
Leave a Comment
About the Contributors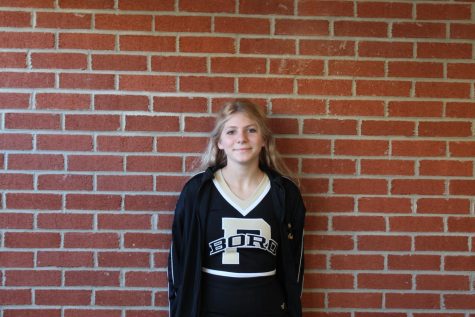 Alaina C., Staff
I am a senior. I have been cheering for all four years I've been here. I was on the JV freshman-junior year and Varsity senior year. I joined journalism...
Layla V., Staff
I'm a junior that attends Point Pleasant Borough High School. I'm not involved in anything other than the newspaper but I used to do band. I wanted to...