Spidermen Unite Together
Will there be more than one Spiderman this December?
Spidermen. Yes as in the plural sense. Rumors are Tom Holland, Andrew Garfield, and Toby Maguire have all come together to make a new Spiderman movie. The fans are going crazy because they´re all in disbelief. It's no surprise that many fans wondered what it would be like to have each Spiderman  in the same movie. Now, this dream might come true. There have been many leaks that make it seem more like all three will appear in the movie. Theaters, including Brick AMC, are already booked for the first day the movie comes out which is December 17th, 2021. Fans are all anticipating the wait to see all three Spidermans in a film together. The hope is that the movie will live up to their expectations, and knowing Marvel, it probably will. 
Either way, fans are excited to see Tom Holland return with another movie of his own. The recent trailer also has fans going crazy. In the trailer, a villain named Mysterio outs Spiderman's identity. Everyone now knows that Spiderman is Peter Parker and can't seem to grasp that he's a hero. Spiderman in a panic and asks for Dr. Strange's help who then makes it so that everyone knows Spiderman is Peter Parker, but doesn't know who Peter Parker is. Unfortunately, he also lets out multiple supervillains from the multiverse creating more problems. 
Tom Holland has already been featured in multiple movies for Marvel and is excited to come back once again. Alongside him are Ned and MJ who are Peter Parker's best friends and, as always, will help him to make the world safe again. All the actors in the movies are excited to see the return of Spiderman and can't wait to show fans the new movie they've created. 
Leave a Comment
About the Contributor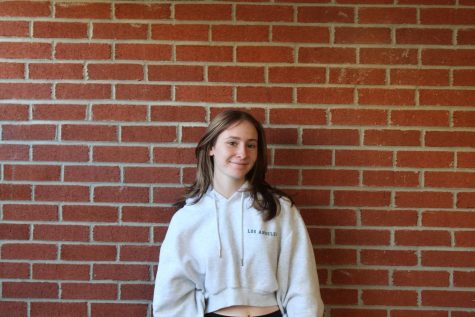 Ava P., Co-Public Relations Officer
My name is Ava and I'm a sophomore at Point Borough High School.  I am involved with basketball and Italian club. I joined Journalism because I enjoy...