Have Yourself A Merry Little Craft Fair!
Hundreds flock to Point Pleasant Schools to purchase gifts from local vendors and take their chances at a gift auction!
Last week, Point Pleasant held their first craft fair since 2019, which is a major fundraiser for the Point Pleasant Boro High School band. There are several aspects of the craft fair, including items sold by local vendors, breakfast and lunch, music performed by the chorus, a gift auction, and a 50/50 raffle.
"
I hope everyone loves what they got, and I know the vendors love being involved with the community!"
— Thea Merritt, local vendor and current senior
On the morning of December 4 at 9 o'clock, the festivities began. Hundreds of eager customers poured into Memorial Middle School and started to gift-shop. The middle school gym was covered in vendors selling all kinds of different items. These included photographs, handbags, jewelry, ornaments, and art. Thea Merritt is a current senior and sold hand-painted tote bags. She thought that the craft fair was very successful this year.
"I hope everyone loves what they got, and I know the vendors love being involved with the community!"
Later on, the gift auction began to heat up. Local residents and businesses donated extravagant gift baskets, and customers could purchase tickets to bid on them. Some of the items that customers bid on included gift cards, a campfire set, a bicycle, and a flatscreen TV! It felt so rewarding to watch the winners beam with excitement as I gave them their gift baskets. 
All throughout the craft fair, Chorus students paraded through the hallways and sang Christmas carols. This adds a level of enjoyment to the experience, and showcases appreciation of the kids who will benefit from the money raised from the craft fair. 
The final aspect of the craft fair was the 50/50. Three tickets were pulled. First prize won 30% of the total amount raised, second prize won 15%, third prize won 5%. This year, the 50/50 hit a new record for the amount of money raised – over $30,000!
The money raised from the craft fair will go to the current seniors at the end of the year in the form of scholarships. The amount of scholarship money a senior wins is determined by how many hours they have volunteered for the band over the course of their high school careers. 
The band would like to thank everyone who came and contributed to the craft fair. Enjoy your winter break and have a Happy New Year!
Leave a Comment
About the Contributor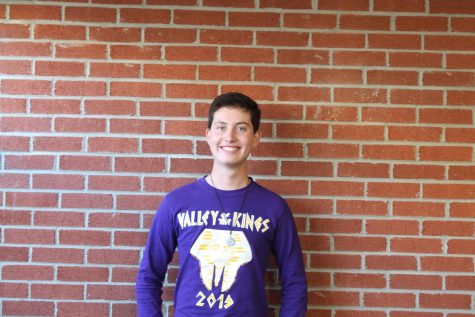 Frank M., Editor in Chief
I am currently a Senior at Point Boro HS and am involved in the marching band. I am also Band Council President and Public Relations of the Yearbook Club...