CNN´S Prime Time Star Chris Cuomo Fired
Media star Chris Cuomo was well known for his show on CNN that appeared Monday through Friday at 9:00 pm. His brother, Andrew Cuomo, was also very known for being the former Governor of New York. That came to an end when Andrew Cuomo resigned on August 23, 2021 for sexual assault allegations toward him. 
Throughout the weeks he fought against these allegations the evidence started to pile up on him. Many people from his party encouraged him to resign, but he insisted that he was not going to leave office. He had some sexual assault allegations that a colleague made against him.
In September, Chris Cuomo's former executive producer at ABC News stated that Cuomo sexually harassed her by grabbing her buttocks at a going-away party in 2005. "I can do this now that you're no longer my boss," Cuomo stated in an email he wrote, later apologizing to her husband before her. 
Throughout the time he was fighting against these accusations, his brother was also doing some of the battling. The younger Cuomo brother helped create the official response to the allegations against his brother, arguing that it should be framed in terms of a "cancel culture.¨
For the time that Andrew Cuomo was fighting the sexual assault allegations, Chris Cuomo should not have had any involvement in defending him because he had a wide reach and could influence his audience. After the firing, CNN released a statement: ¨Chris Cuomo was suspended earlier this week pending further evaluation of new information that came to light about his involvement with his brother's defense.¨ 
Chris Cuomo was originally suspended but it has now turned into permanent termination. Even though he has officially been fired, they are still investigating his involvement, but at the time no new information has been found. His book Deep Denial was supposed to be released in January of 2022, but has now been canceled by the publishing company, Harper Collins. As of now, it is yet to be determined as to who will replace his spot on CNN.
Leave a Comment
About the Contributor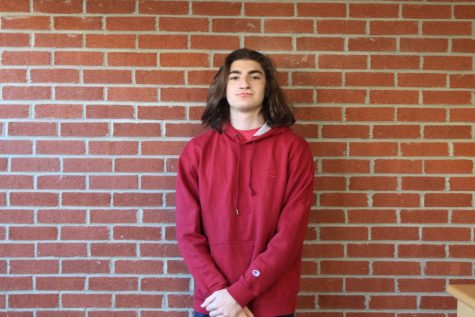 Sam S., Staff
I'm Sam S., in 11th grade. I don't do any sports but I love working out and staying in shape. I'm in applied arts and it's one of my favorite classes...