Omicron Variant
The USA may be at risk for another shut down because of the mutation, "Omicron". November 11th, 2021 Omicron specimens were found in Botswana, and on November 14th, 2021 in South Africa. " The CDC states: "On November 26, 2021, WHO named the B.1.1.529 Omicron and classified it as a Variant of Concern (VOC). On November 30, 2021, the United States designated Omicron as a Variant of Concern, and on December 1, 2021, the first confirmed U.S. case of Omicron was identified." 
All this being said, Omircron is a rapid and very contagious virus moving through the world fast. The first cases of Omicron in the United States were found in Florida, with cases identified now in at least 19 states including NJ, and reported in over 50 countries. This new strain of Covid has appeared to spread more than two times as quickly, although currently believed to be much less harmful than any other strain.
Many counties are pushing to get their citizens vaccinated or receive booster shots. Many sources have also said that even a third booster shot may not even protect anyone enough from contracting the Omicron variant, but can still help with severity of illness. Researchers in South Africa, where the variant is spreading quickly, say it may cause less serious Covid cases than other forms of the virus, but it is unclear whether that will hold true. Omicron has been proven to be the fastest spreading form of Covid since it started after it spread all over the world in just a few weeks. Many countries had also tried to avoid letting the Omicron variant by stopping any flights from South Africa including Israel, Japan, Morroco, and United States, but by the time the ban was put on flights to the United States, it was too late and had already been in the country spreading all over. 
According to the New York Times: "The rapid doubling rate of Omicron means that it may soon become the dominant variant in many countries. It could then go on to a record-breaking number of infections, even among vaccinated people or those who had previously had Covid-19."
With the rapid spread of this new variant, the number of cases is only going to keep rising. Even if we are able to contain the spread of Omicron, scientists speculate that Covid will most likely mutate into another variant which once again proves, Covid is not going away anytime soon.
Leave a Comment
About the Contributors
Carl D., Co-Photography Editor
I am a senior at Point Pleasant Borough High School. I am a part of The Baseball team and the newspaper club. I joined journalism to be able to learn how...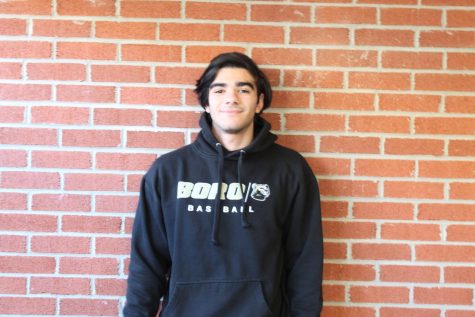 Chris S., Staff
I am currently in the 12th grade at Point Borough high school.  I currently am in the newspaper club and play baseball.  I joined Journalism because...