America Loses its Last Golden Girl
World-renowned actress Betty White died on Friday, December 31 at her home in Los Angeles, California.
Born in 1922, Betty White grew up in southern California. The beginning of her acting career began in the 1940s, when she appeared on various radio shows. Her first lead role was on the sitcom Life with Elizabeth in 1952. White played the energetic, eccentric wife who continuously tested her newlywed husband's patience. The series ran for 3 years.
After Life with Elizabeth, Betty began appearing on several television game shows, the most important being Password. The game show was hosted by Allen Ludden, a famous television personality and actor. Soon after Betty's appearance, the pair became inseparable, and they were married in 1963. They had no children, but lived happily together. In 1981, Ludden died, and White was inconsolable. Little did she know, her life was about to be transformed.
"
I have no regrets at all. None. I consider myself to be the luckiest old broad on 2 feet."
— Betty White
In 1985, The Golden Girls debuted, featuring four older women who previously broke off their marriages and use humor to navigate their paths through life. White portrayed Rose, an innocent yet optimistic and peppy woman, alongside Rue Mclanahan (Blanche), Estelle Getty (Sophia), and Bea Arthur (Dorothy). The show became hugely popular, and won an Emmy one year later. 
After The Golden Girls, White appeared on a few more television shows, but didn't regain the spotlight until 2010. That year, she was featured on a Superbowl commercial in which she was tackled at the age of 88 by an NFL player. She then soared in popularity and became the host of SNL, winning an Emmy for her performance. She continued her acting and television career until 2019.
When COVID-19 hit the USA, Betty retreated into isolation and saw very few visitors. Luckily, she still maintained her humor and good health. However, she still constantly missed her husband, who died 40 years ago. On Christmas Day, 2021, Betty had a stroke. 6 days later, Betty White died in her sleep on New Year's Eve, 2021. She was 99, and would have been 100 on January 17. 
Betty White was a star whose acting career spanned 8 decades. She demonstrated that no matter her age, she could own the stage and win the hearts of her audience. As America enters the new year without her, her memory still lives on. 
Leave a Comment
About the Contributor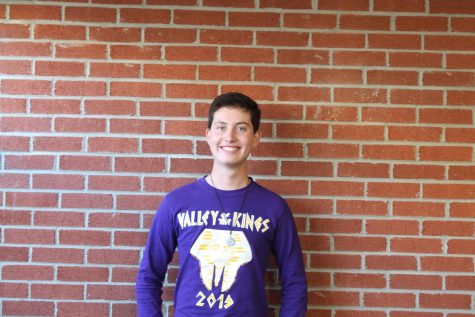 Frank M., Editor in Chief
I am currently a Senior at Point Boro HS and am involved in the marching band. I am also Band Council President and Public Relations of the Yearbook Club...