Bob Saget Dies at 65
The beloved Danny Tanner passes away at age 65. He was on his 2022 tour, "I Don't Do Negative" when it happened. 
Bob Saget is known for his stand up comedy and his role as Danny Tanner in Full House. He was also known as the host of America's Funniest Home Videos. You could say he raised that generation, and the generations to come.
Saget's family had asked for a wellness check, and when security went into his room, they found him lying face up in bed with no pulse. While it is undetermined how he died, there was no evidence of foul play or drug use, and many people think he passed away peacefully in his sleep. Others think he could have had a stroke or heart attack since his arm was draped across his chest.
Saget's co-stars from Full House have been quite vocal about their grief over his passing; they were all a family, both on T.V. and in real life.
Jodie Sweetin who played Stephanie, posted an array of photos and a lengthy caption full of her sadness and gratitude for him, "I would always say 'you're the best TV dad ever.' And he was."
Candace Cameron Bure, who played D.J., posted, "We are all family, but you were the glue. The sticky, messy, squishy, sweet, loveable glue."
John Stamos, who was Bob's best friend in real life and on the show as Jesse wrote, "I'm not ready to say goodbye yet. Maybe tomorrow. Maybe."
The three of them joined the rest of the main cast to honor Bob. John, Dave, Candace, Jodie, Lori, Andrea, Scott, Jeff, Ashley and Mary-Kate all said, "Thirty-five years ago, we came together as a TV family, but we became a real family. And now we grieve as a family." 
Bob's family, including his wife and children have also spoken out: "We are devastated to confirm that our beloved Bob passed away. He was everything to us and we want you to know how much he loved his fans, performing live, and bringing people from all walks of life together with laughter." They said, "Though we ask for privacy at this time, we invite you to join us in remembering the love and laughter that Bob brought to the world."
We will all miss him.
Leave a Comment
About the Contributor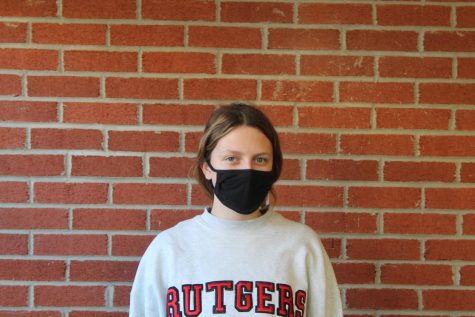 Madison H., Co-Public Relations Officer
My name is Madison H, and I  am a sophomore at Point Borough High School.  I joined Journalism because I like to read and write. Outside of school I...