Point Pleasant Beach Mayor Travels to Ukraine to Support the Fight Against Russia
Recently, Point Pleasant Beach's mayor, Paul Kanitra, traveled to Ukraine to help support the humanitarian efforts. For a couple of weeks, the world has been captured by the war between Russia and Ukraine. Attacks have grown stronger, and the Russian advance has spread deeper and deeper into Ukraine. They have become more hostile, and have started to target civilians. Outnumbered and outgunned, the Ukrainian army has refused to give up their country. We have witnessed their fighting spirit and their will to stand up to a stronger force. Paul Kanitra witnessed the destruction of Ukraine with a heavy heart. He holds a special connection with the Ukrainian people. 
He stated, "I've been to Ukraine, I've met the Ukrainian people, I thought they were wonderful. Every single day I've become more and more emotionally invested with a combination of anger and disbelief." 
A lot of people working at Jenkinson's Boardwalk are Ukrainian. Kanitra worked with World Central Kitchen, helping to hand out hot meals to refugees crossing the border.
He said that viewing the refugee camps was "a roller coaster of emotions." Kanitra explained that watching the people wait for someone, it was those tearful reunions that really made you feel good. On the other hand, the people that waited and no one showed was heartbreaking.
Upon Kanitra's return, he made an even more special bond with the people of Ukraine in their hour of greatest need.
Leave a Comment
About the Contributor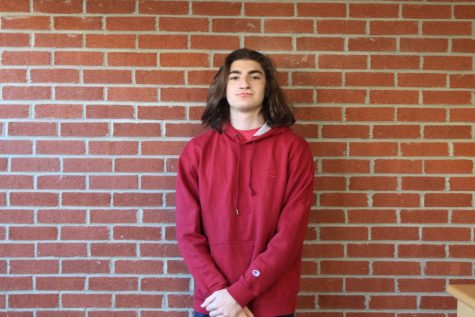 Sam S., Staff
I'm Sam S., in 11th grade. I don't do any sports but I love working out and staying in shape. I'm in applied arts and it's one of my favorite classes...