Batman Premieres…. Again
Recently news has sparked as the new Batman movie has finally come out. Fans have been anxiously waiting to see the new movie, especially because Robert Pattinson is in it. On top of that many are excited to see Zoe Kravitz play her role as Cat woman. DC continues to make Batman movies, but replaces the characters and changes the plots. Everytime, they make a new movie, keeping fans watching and edging on their seats. The movie is currently No. 1 at the domestic box office for the third week in a row. Extreme numbers of people bought tickets for the movie and many walked out of the theaters with big smiles on their faces. 
The movie has made so much revenue including $36.8  million from 4,302 theaters between Friday and Saturdays. On top of that it only has a 45% decline from the previous weekend. The Batman has even passed Spiderman: No Way Home making $300 million in North America and making the comic book adaptation the second pandemic-era movie ever to cross the benchmark. If you couldn't tell, the movie has made huge charts, huge revenues, and huge ratings. 
If you're wondering what to expect when you see the movie, watching the trailer will give you a good look. The trailer features The Batman of course played by Robert Pattinson and Selina Kyle played by Zoe Kravitz. The cast was anticipating the release of the movie. Everyone has put in hard work and couldn't wait for the movie to release. Now that it's finally here and doing so well the cast are very happy with where the movie is going.
However, not surprisingly Robert Pattinson describes his character as "sad" and thinks that his character is a weirdo in it. This made fans laugh as they can totally agree when watching the personality of The Batman in the movie. If you haven't already bought a ticket for the movie do so before it's too late. It's still premiering in theaters, but not for much longer. Get it now as the rate of people has calmed since most saw it on the first days in theater. The movie had people glued to their screens and everyone so far is happy with how the movie came out. Anyways, now that you've finished reading this, go and buy a ticket. 
Leave a Comment
About the Contributor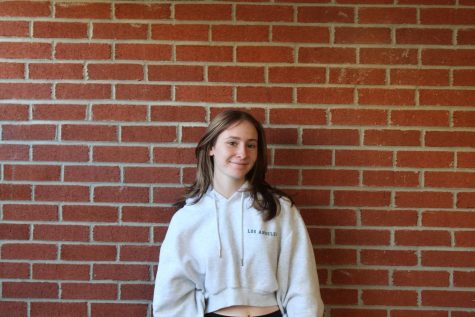 Ava P., Co-Public Relations Officer
My name is Ava and I'm a sophomore at Point Borough High School.  I am involved with basketball and Italian club. I joined Journalism because I enjoy...