Saint Peter's Wins Big
Every year, sports fans around America look forward to the NCAA March Madness tournament. The national tournament is known to be one of the biggest sports championships in America. What makes March Madness so popular is how exciting and exhilarating the games are. The teams show so much heart and the games are always intense, and are close a lot of the time. One of the most exciting things that can happen is a very low seed beating higher seeds and moving up in the bracket. 
This year, the biggest upset team we saw was Saint Peter's, the 15th seed out of the East. Not only did they win one game, but they went on a historic run that took them all the way to the elite eight where they lost to a very good UNC team. In their first round game on march 17 against 2-seed Kentucky, considered one of the better college basketball teams, they won 85-79 and Daryl Banks III and Doug Edert combined for 47 points to get the win. Saint Peter's has nowhere near the financial efforts put into basketball as Kentucky has, this was considered one of the biggest upset games in history, and that's why it was so mind-blowing that the peacocks won. In the round of 32, Saint Peters took out a very good 7th seed, Murray state. Saint Peter's closed out this game to win 70-60. After this win. Saint Peter's became one of the biggest Cinderella stories we have ever seen in March Madness, and somehow they kept this amazing run alive by coming up with a huge win against 3-seed Purdue where they won 67-64 in an absolute battle of a game.
Eventually, all good things have to come to an end and that's exactly what happened to St. Peter's historic Cinderella run when they played UNC in the elite eight. This isn't much of a surprise as UNC is known as being one of the best college basketball teams in the country. Even though the story ends with St Peters getting blown out by UNC 69-49, people will remember the historic run they made in 2022, beating the great basketball teams that they did with all the odds stacked heavily against them.
Leave a Comment
About the Contributors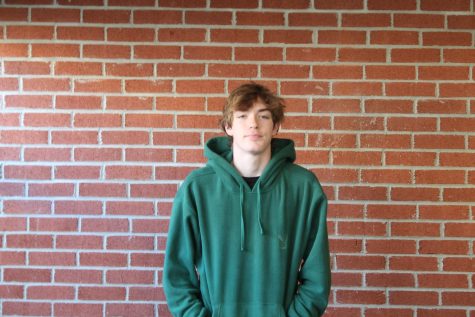 Connor N., Co-Sports Editor
My name is Connor Newsome, and I am a Sports Editor of the Point Press. I am a senior at Point Pleasant Boro high school and I play basketball. Journalism...
Thomas C., Co-Sports Editor
My name is Thomas C. and I am a member of The Point Press. I am in my senior year of high school. I joined journalism so I could learn how to write and...