A Glimpse Into Dr. Strange Multiverse Of Madness
The "multiverse" is a familiar concept to Marvel fans. Many know  how the multiverse can make the impossible seem possible. Dr. Strange has played an important role in the hero world being a powerful sorcerer. In fact, he has been in many of the other movies including Avengers Endgame when they took down Thanos.
It isn't a surprise that there was a lot of anticipation for this movie. On top of that, a fan favorite, Wanda is also in the movies looking to premiere as a villain. Excitement has grown because anyone who watched Marvel knows Wanda is the most powerful of them all. The movie finally premiered May 6, 2022 and it has fans pleased with the way it went. 
Dr. Strange has been around for years in the Marvel world. While everyone is excited to see Strange and Wanda in a movie together, there is also a new character called America Chavez that plays a huge role in the movie. Wanda being the evil character in the movie really makes it more interesting as she's never been stopped.
Behind the scenes, writers worked hard to incorporate Wanda while also making sure Dr. Strange is the main focus of the movie. Dr. Strange doesn't realize how powerful America is until he learns she can travel the multiverse. Strange realizes he needs to find another way besides giving America to Wanda to fix the mess that was created. It's no surprise that keeping Wanda away is more than difficult. In fact, the movie even has Strange's love interest, Christine, helping them win over Wanda.
Fortunately Wanda is trapped because she wants to have her kids that she made up in another reality. With this conflict, Dr. Strange and America have to work together to get her out of the dark-hold she is in. Everyone in theaters was shocked to see how the movie went down and even more when it was said, "Dr. Strange will return."
Leave a Comment
About the Contributor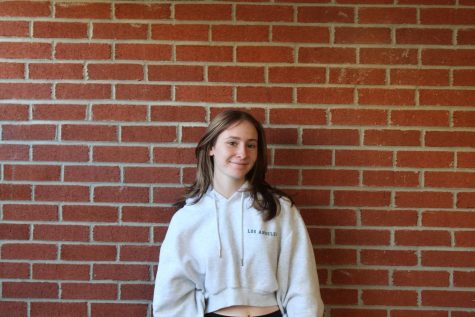 Ava P., Co-Public Relations Officer
My name is Ava and I'm a sophomore at Point Borough High School.  I am involved with basketball and Italian club. I joined Journalism because I enjoy...